Best Digital Agency Listing the Top Companies Delivering Custom Android App Development Solutions
Best Digital Agency is publishing on its online directory a detailed list of the leading service providers in Saudi Arabia that help businesses in developing customized, interactive Android apps.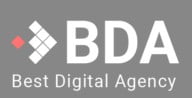 Press Release (ePRNews.com) - UAE - Sep 26, 2019 - Best Digital Agency runs an online directory that ranks and lists the most efficient digital agencies in the UAE. These agencies provide a variety of digital solutions, such as Web design and development, website development on multiple platforms, and digital marketing. Businesses can also find solutions from these agencies about mobile app development. In simple terms, it is the creation of mobile applications on a software platform. Ideally, the solutions delivered are true to the name, engaging the business in end-to-end digital transformation and not just reworked Web pages.
In a recently held personal conversation, the spokesperson of Best Digital Agency shared, "Application development is the process of creating a computer program or a set of programs to perform the different tasks that a business requires. From calculating monthly expenses to scheduling sales reports, applications help businesses automate processes and increase efficiency. On our online directory, we publish the lists of the best agencies that can help in creating apps on any mobile platform, whether it is iOS or Android."
Best Digital Agency offers all basic business and contact information about companies that help entrepreneurs and decision-makers in creating a customized Android application. The directory makes it simple to select the right service provider according to the needs of a business. Best Digital Agency positions these service providers as per their long years of experience in terms of Android development, the clients they have taken care of previously, and input and project portfolio. Business owners can also check the sites of service providers for service comparison and seeking a project quotation.
The spokesperson further asserted, "Android app development gives a great opportunity for business owners to increase their sales by focusing on clients that are utilizing Android OS. By picking the most suitable app developer, they can have a better possibility of increasing their commitment to existing and potential clients. On our directory, our users can easily check the portfolio of any service provider, as well as their client testimonial or reviews. Through price comparisons, business owners can find an agency that fits their budget."
On Bestdigitalagency.Org, its users can check if their mobile app developers are expert enough to create their mobile application. They can also check their website if they have valid certifications, which prove that they have enough knowledge and experience in terms of Android development. Ensuring that the team would continuously support and guide them during and after the development stage is also very important, especially if the business person is not a very technical type of individual. Maintaining and handling mobile app errors is another criterion to choose the right mobile phone application development firm.
About Best Digital Agency:
Best Digital Agency provides the listings of leading digital agencies that offer a variety of digital solutions, from digital marketing to best custom Android app development. On its online directory, its users can find all relevant details about these service providers that are very carefully selected to be listed. Best Digital Agency has a scoring matrix that is composed of the factors it deems to be the most essential when selecting a service provider.
Contact Information:
Best Digital Agency
Website: http://www.bestdigitalagency.org/
Source :
Best Digital Agency