Best Digital Agency Providing Top Search Solutions for Finding Top Mobile App Development Companies
Best Digital Agency is offering a top-of-the-line online directory that its users can explore to find the best service providers delivering customized mobile app development solutions.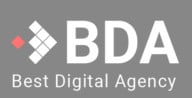 Press Release (ePRNews.com) - UAE - Jun 09, 2019 - Best Digital Agency offers an easy way to reach the top digital agencies in the UAE. The service provider runs an online directory that people can use to find the right company from where they can avail relevant Web design and development solutions or digital marketing support. They can also find the service providers that design websites and apps on varied software platforms. Best Digital Agency has stringent scoring criteria, such as customer reviews, media mentions and business authority, to decide which companies to list on its online directory.
While speaking at an industry seminar, the spokesperson of Best Digital Agency informed, "Through our online directory, we help individuals and businesses in finding the most suitable digital marketing solutions. Whether they want a responsive website designed or need PPC marketing solutions, we make sure they connect to the most dependable digital agencies. With our directory service, our users can gather important details about the agencies they may be interested to hire. These details are about the company establishment, company size, service rates and more."
Best Digital Agency's directory solutions are also of help to those who need search engine optimization support or mobile app development solutions. From calculating monthly expenses to scheduling sales reports, business applications help automate processes and increase efficiency. Mobile application development is the process of creating apps that run on any mobile platform: Android or iOS. With everything people need right at their fingertips, they can track inventory or make instant updates from their phone.
The spokesperson also shared, "Using a mobile app to reach customers is ideally suited for both large and small businesses. They can easily keep their audience engaged and interested when they use mobile apps for business. Mobile devices have become a part of people's lives. Almost everyone uses mobile apps for something, whether it is playing games, ordering food, getting weather updates or social networking. Companies can use mobile apps to reach their customers and increase their sales and revenue. Research shows that 46% of customers have paid for apps."
By developing one's own business mobile app considering the latest trends, business owners can meet their customers' ever-changing demands and market competition. Thus, if they have ever thought to develop a mobile app for their business, they can find the top mobile development companies on bestdigitalagency.org and choose to discuss it with the best service provider. Best Digital Agency lists such agencies that can deliver customized solutions for mobile app development on iOS or Android platform. Businesses can also go for cross-platform development when they want to launch a new app.
About Best Digital Agency:  
Best Digital Agency is a provider of the best online directory that lists a wide range of credible and reputed digital agencies. The service provider offers an easy-to-use directory that its online users can explore to find an SEO consulting company, a digital marketing firm, or even a Web design and development company. Businesses can also search this online directory to find the top mobile app development companies, whether in Abu Dhabi or Dubai.
Contact Information:  
Best Digital Agency
Website: http://www.bestdigitalagency.org/
Source :
Best Digital Agency