Best Digital Agency Offering the Listing of Leading Providers of e-Commerce Website Development Solutions
Best Digital Agency, on its online directory platform, is providing the list of service providers that cater to individuals and businesses requiring e-commerce website development solutions in the UAE.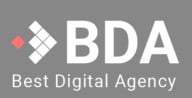 Press Release (ePRNews.com) - UAE - Jul 25, 2019 - Best Digital Agency provides consumers with a reference for the best digital agencies in the UAE via its online directory. The directory has various types of listings, carrying the details of top service providers in the domains of web design and development, online marketing, and mobile app development. The directory also publishes the lists for leading service providers that design responsive websites, mobile websites, WordPress websites, WooCommerce websites, and custom PHP websites. Professionals and businesses using this directory can also find e-commerce website designers and developers.
At a recently held e-commerce industry event, the spokesperson of Best Digital Agency asserted, "E-commerce or electronic commerce refers to all commercial transactions done online. It simply means that whenever one buys or sells anything on the Internet, they are involved in the e-commerce industry. All in all, the act of posting the product, selling it and transferring the money and other data using the Internet is the overall process of the e-commerce market. Nowadays, a lot of digital marketing companies are offering e-commerce website solutions by their expert Web designers."
Best Digital Agency provides information about the e-commerce website development agencies that are worthy of their business. In recent years, e-commerce has become an online thing for a lot of countries across the world. The UAE has made its way to get along with the electronic commerce trend. This trend drives many entrepreneurs to develop their e-commerce websites and look for the top website development companies to help and assist them. The effort of promoting e-commerce plays a big role when it comes to driving economic growth.
The spokesperson further shared, "Businesses should start by determining and deciding what type or kind of product they want to sell. They should then consider the condition of the existing market for that product and ensure to identify if that type of product or service will be feasible and worthy. The next thing to do is plan and search on how to create their online store. Their marketing professionals can find the right service providers for developing their e-commerce website that is an important aspect of their online store."
An e-commerce website is the home of a business' products or services. Thus, Best Digital Agency helps its users to find only the best e-commerce website development company for their project. Bestdigitalagency.ae  allows easy and quick searches for the chosen service providers. Best Digital Agency scores these service providers based on many different factors, such as their business authority or trust, business history, response time, and website popularity and website quality score. The service providers are also evaluated on factors like their customer reviews and media mentions and placements.
About Best Digital Agency:
Best Digital Agency operates an online directory that publishes a variety of details on the best UAE digital agencies. The directory not only helps its users locate the top Android app development company  but also the best digital marketing firm for search engine optimization, PPC marketing, mobile marketing, video marketing, lead generation and AdWords marketing. This saves the precious time and efforts of business owners that are looking for the right solutions.
Contact Information:
Best Digital Agency
Website: http://www.bestdigitalagency.org/
Source :
Best Digital Agency