Better Choice Cleaning is Offering Cleaning Solutions in Houston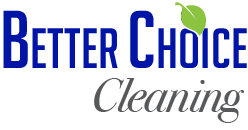 Press Release (ePRNews.com) - Houston, TX - Oct 06, 2018 - Hailing out of Texas, Better Choice Cleaning is a reputable cleaning company that's placed its focus on providing their clientele with high-end cleaning solutions. Bringing with them years of hands-on experience, the firm has been known to offer excellent solutions to both the residential and commercial sectors. They boast of an outstanding in-house team who are passionate about what they do ensuring that every project is completed on time and as per the clients' requirements. To them, every cleaning assignment is not just another assignment, but a task that they give all their attention to so as to achieve the required results. They use industry-approved cleaning techniques, and their cleaning materials and equipment see to it that they carry out their duties safely, diligently and professionally.
Speaking about the customization of their services, the Marketing Manager said, "At Better Choice Cleaning, we understand that cleaning needs vary from client to client and that's why we're flexible enough to accommodate all requirements that our clients have. Our cleaning solutions can feature a full-blown cleaning service which will include covering all areas of your property be it the interior or exterior part of your property. On the other hand, we can offer simple cleaning solutions such as cleaning your windows or even cleaning up after an event. Our sole purpose is to meet you at the exact point of your need with no compromises whatsoever, and you can bank on us to keep our word."
The provision of highly reliable cleaning services in Houston TX has always been the top agenda of Better Choice Cleaning; and they have been able to master this art successfully. With the day-to-day activities that one encounters, the company understands that it might be hard for individuals to carry out their cleaning chores effectively and hence, they provide a cost-effective and professional way that will see one's cleaning needs taken care of. Their team of cleaners are familiar with various cleaning methods and know the dos and don'ts when handling various cleaning assignments. Whether it's an office, house or business premise, the company is a sure bet for first-class services.
Talking further about their cleaning services in Houston Texas, the Marketing Manager added, "We've been known to offer a whole range of cleaning services which include furniture steaming, dusting & polishing, carpet cleaning, power & pressure washing, burnishing floor, floor stripping & waxing, post-construction cleanups, etc. So far, we've partnered with clients from various industries where we've been able to deliver outstanding solutions. We focus on developing a long-lasting relationship with our clients that's built on trust, and you can be sure it won't be any different when you come aboard."
Clients in search of janitorial services in Houston TX will find Better Choice Cleaning to be a perfect fit for this endeavor. Boasting over eight years in the cleaning business, they provide their clients with various options when it comes to janitorial solutions that will see one get a package that best speaks to their needs. To date, they've provided these services to real estate agents, offices, warehouses, construction crews and educational institutions among others. They can work with tight deadlines and still be trusted to provide high-quality services.
About Better Choice Cleaning
Better Choice Cleaning is a renowned cleaning firm famed for their high-end cleaning solutions in Houston, Texas. They provide a host of cleaning options and guarantee the best results when one seeks their solutions.
Source :
Better Choice Cleaning