Better Choice Cleaning Providing Quality Residential Cleaning Services in Houston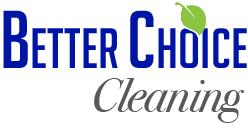 Press Release (ePRNews.com) - Houston, TX - Mar 14, 2018 - Better Choice Cleaning provides fast, reliable and satisfaction guaranteed residential cleaning services in Houston Texas. Known for their outstanding residential cleaning services, Better Choice Cleaning is quickly becoming a household name in the city of Houston. They have a simple yet workable system for booking and scheduling an appointment for a home cleaning job that makes it easy for the client as well as the service providers.
The Customer Relations Manager at Better Choice Cleaning, when explaining how they have managed to make an impact that is lasting said, "We rely heavily on our employees. At Better Choice Cleaning, we have realized the importance of each staff member and their contribution to the success of the service we provide. We, therefore, encourage our employees to take pride in themselves and their performance because, without them, the company cannot provide the outstanding residential cleaning service that has made us a household name."
It can be nerve wrecking to let a stranger into one's residential homes to clean, but many apartment owners are hiring the services of Better Choice Cleaning for apartment cleaning in Houston. Being a commercial cleaning service provider, they are a better choice than individuals. As a company, they have a reputation to uphold, and their employees understand that very well, so they make sure they provide reliable and efficient service. The employees Better Choice Cleaning employs are professionals at their work, a factor that ensures satisfaction for the apartment users every time.
"At Better Choice Cleaning, we vet our employees to make sure that we only employ individuals who are honest and hardworking professionals. We have a reputation to uphold, and so we emphasize to our employees all the time the importance of being efficient and reliable to our clients.  We are because of our employees, and they help us make a difference to your home."
Scheduling a residential cleaning services in Houston Texas with Better Choice Cleaning is relatively easy. They have simplified the booking process to make it fast and reliable. The process is geared towards customer satisfaction as it allows the client to choose the service that best fits their needs and schedules. Better Choice has a variety of residential cleaning services for the customer to choose from.
About Better Choice Cleaning
Better Choice Cleaning is a cleaning company based in Houston Texas and aims at delivering a variety of options in residential home cleaning in Houston. Known for the high quality service it provides to all its clients, Better Choice Cleaning works with the belief that it takes the right people, doing the right jobs, and using the right equipment on a consistent basis to deliver consistently high-value service. The use of a teamwork approach based on total quality is the secret to their success.
Source :
Better Choice Cleaning