Black Sapphire Design launches "Summer Fun Collection" for a dance wardrobe refresh
New summer line is expected to generate buzz in dance studios and retail spaces across the country, as lead designer Lindsey McCorkle caters the hottest fashion trends specifically to dancers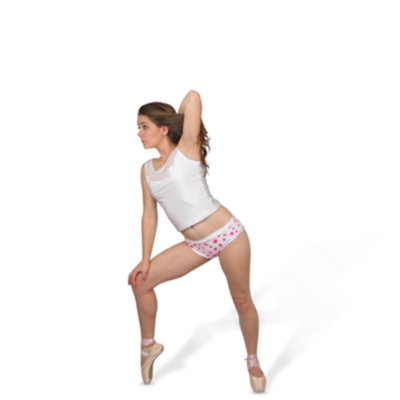 Press Release (ePRNews.com) - CORAL SPRINGS, Fla. - Jun 13, 2017 - Any serious dancer will tell you just because competition season is over, it doesn't mean it's time to take a break from practice. After spending long hours in the studio, dutifully working on choreography and technique, your dancer deserves a wardrobe refresh. Enter: this timely Summer Fun collection by Black Sapphire Design. Taking a step back from its intricate stage-ready collection this past comp season, lead designer Lindsey McCorkle presents more casual, fun, and flirty designs. The Summer Fun Collection launches on June 21, 2017 and will be available for purchase on the company's website.
Black Sapphire Design is committed to making magnificent, quality costumes for the hardest working dancers. This is shown through the unique fabrics that were sourced for this collection by Owner/Lead Designer Lindsey McCorkle.
"I was excited to meet new [fabric] companies this spring to help bring these designs to life, and am pleased that they have become a valuable resource for Black Sapphire Design to move forward with its vision," Lindsey states.
These resources also enable Black Sapphire Design to focus on providing better options for studios and dance retailers. Wholesale pricing is now available to any studio or brick and mortar store. All costumes are still made in-house in small batches, to keep focus on the highest possible quality. Learn more about studio and wholesale pricing here: https://blacksapphiredesign.com/studios-and-wholesale/
In this collection you will find the Pantone color of the year "Greenery" used in the fresh ways it was intended, and often paired with a light and airy floral print. Playing on the season's hottest dance trend, you will also find a stage-worthy mesh inset leotard, with intricate details that Black Sapphire Design is known for. Several of the fabrics used are Limited Edition, which means anyone wanting to own a piece of this collection will need to act fast!
View the collection here: https://blacksapphiredesign.com/summer-fun-collection/
About Black Sapphire Design
Formally educated with a BA in Fashion Design and Merchandising, Lindsey honed her skills creating dance costumes by working as an apprentice for over a decade. Her mentor was a talented seamstress and self-taught entrepreneur, working with many studios to create their dream stage looks. After developing a strong knowledge of pattern-making, technical fit, and quality workmanship, Lindsey went on to found Black Sapphire Design. The company is renowned in the dance world, catering to competition and studio wear in several categories, including ballet, lyrical, jazz, contemporary and more.
Source :
Black Sapphire Design