BVS Global is Providing Attestation/Apostille, Visa, Verification, and Equivalency Services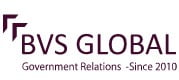 Press Release (ePRNews.com) - Dubai, UAE - Mar 07, 2018 - BVS Global is a firm that majors in providing certificate attestation, verifications, legalizations, authentications, and Apostille service for commercial, personal, and educational documents from their branches in Dubai, India, and the UK. For efficient delivery of these services, they have a team of highly accomplished professionals that are fully knowledgeable about all related aspects of Apostille/ Attestation and dedicated customer service. BVS Global guarantees clients that hire them high-quality, fast and reliable services and affordable rates.
On the importance of verification services, the Chief Executive Officer said, "Employing even one employee with fake papers can brutally smudge your reputation. If the employee leads to major losses to the firm or goes rogue, you will be deemed liable. The procedure of recruiting and hiring an employee in itself is expensive and time-consuming. Outsourcing makes this job simpler for you because a third party can precisely verify a possible employee's past and can guarantee that you only get the best. At BVS Global, we offer specialized verification services, leaving no stone unturned. Our safe and private background and due diligence are dependable and comprehensive."
Birth certificate attestation is compulsory when one applies for their child's or children's admission in a foreign republic. It also is needed as evidence of age in schools and required for availing a permanent residence visa and several other legitimate purposes. Further, for one to migrate from one country to the other, birth certificate attestation is required. The process for getting a birth certificate attested differs according to the country where the birth certificate was issued from. At BVS Global, they assist clients to complete their birth certificate attestation without their presence, and they guarantee their birth certificate attestation fees in Dubai is pocket-friendly. For more details, clients can call their friendly customer service.
On why clients should choose to hire their degree certificate attestation for Kuwait service, the Chief Executive Officer said, "At BVS Global, we are customer-centric firm. We keep client satisfaction as our main priority and leave no stone unturned to make this complex process of degree attestation easy for them. Our degree attestation services are also genuine, quick, and pocket-friendly comprising higher business quality. Further, at BVS Global we know that when you submit original documents for attestation, these documents possess great importance to you. Therefore, we make sure that your documents stay safe and confidential with us until and unless they get attested and reach your hands back after attestation."
The different visa guidelines and standards among nations make it a hard ask for most people. This complex procedure can lead to anxiety and stress making it significant to possess the latest and precise inputs about the procedure to eradicate the danger of denial or slow processing. At BVS Global, they have an experienced team at hand that guides clients through the process, with accuracy and timeliness.
About BVS Global

The firm has a team of highly accomplished professionals that are fully knowledgeable about all related aspects of certificate equivalency and dedicated customer service.
Source :
BVS Global