BVS Global Offering Diligent Document Attestation/ Apostille Services for the UAE
BVS Global, a revered documentation company headquartered in Dubai, is offering a range of diligent Document Attestation/ Apostille Services for the UAE at competitive prices.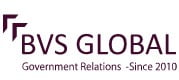 Press Release (ePRNews.com) - Dubai, UAE - Apr 24, 2018 - BVS Global is the leading documentation company with a quality focus and pro-customer approach. The documentation company relies on a network of procedural experts to ensure streamlined solutions in over 100 countries around the world. Sharing the employer's visions and objectives, the experts keep a tab on changing laws, rules and regulations in their respective location countries. The idea is to bring assurance into documentation. The experts are dedicated and organized to ensure fast and efficient services even in a deadline driven scenario. Providing constant communications is also a part of their core competencies.
Replying to a query related to BVS Global's offerings, one of its executives recently stated, "BVS Global is a full-scale documentation company serving the world since 2010. We deliver a complete range of specialized services, such as verification, attestation, visa assistance, translation, equivalency and relocation. Our services are attuned to the industry, easy on the pocket and available for individuals and businesses alike. Our expertise is supplemented by our strong global footing and guaranteed to deliver attitude. Moreover, we keep things simple and transparent to ensure customer satisfaction and earn repeat business in good numbers."
Document Attestation is a perquisite for all cross-border undertakings, no matter whether they are personal, professional or related to education. Attestation is essentially a process where government authorities validate the legitimacy and authenticity of a document, making it eligible in the receiving country. Usually, the process is tedious involving two or three levels of attestations across government departments in both countries. A typical attestation process requires the applicant to navigate his/her way through procedures, formalities and regulations. As cumbersome as the process is, individuals often seek professional help to tide over it.
Offering information on the UAE Document Attestation/ Apostille Services on offer, the executive further stated, "BVS Global brings forth an eclectic range of Document Attestation/ Apostille Services to aid client's business and career advancements in the UAE. From Embassy & Consulate Attestation and Apostille from countries part of Hague convention to attestation from state government departments and ministries, we offer it all under one roof. We approach each attestation job with attention to details, as even a minor error often leads to disqualifications. Moreover, our familiarity with the procedures allows us to deliver fast and efficient service at all times."
BVS Global has abilities with all types of Document attestation for UAE .  Whether it is personal documents like Birth or Death Certificate, Marriage Certificate, Experience/ Employment Certificate or Commercial documents like Articles of association, financial documents, Commercial invoice or Bills of lading, it can handle it all with ease and efficiency. The documentation company coordinates with all departments involved in document attestation in Dubai – be it Ministry of Education, Ministry of Foreign Affairs, and Embassy or Consulate.
About BVS Global:  
BVS Global is documentation company with a global footing. Based in Dubai, UAE since 2010, the documentation company excels in Verification, Attestation, Visa, Translation, Equivalency and Relocation in over 100 countries. Of late, BVS Global has emerged as the go-to resource for degree certificate attestation for UAE .
Source :
BVS Global