BVS Global Offering Police Clearance Certificate Attestation Services in the UAE
BVS Global is globally providing attestation services for several types of documents, including the police clearance certificate and good conduct certificate that are mandatory for the UAE work visas.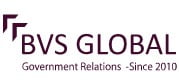 Press Release (ePRNews.com) - Dubai, UAE - Feb 15, 2018 - BVS Global offers a wide range of verification, attestation, visa assistance and relocation services in more than 100 countries across the world. The agency has deep-rooted knowledge and process expertise that make its services invaluable to clients. The professionals at BVS Global follow a streamlined procedure and 360-degree approach while providing tailor-made solutions to our esteemed clients. They are fully attuned to the industry's needs. During the process of attestation or verification, the agency ensures complete security and confidentiality of client documents.
In a personal interview, the owner of BVS Global asserted, "In today's day and age, verification checks of potential employees are a must. Recruiting and hiring employees is costly. On top of that, employee orientation, on-boarding and training is even more time-consuming. Thus, background verification has become mandatory to enter many current job markets, such as in the UAE where attestation and equivalency is now a part of getting a job visa after VAT implementation in the country. To help individuals with such demands, we offer reliable attestation services for their police clearance certificates and good conduct certificates."
BVS Global also offers attestation help for specific visa requirements in the UAE, such as the need to get specific, skilled visas like managerial and technical, where the document has to be legalized from the country of origin. Apart from that, the agency makes it easier for people to travel from UAE through BVS. At BVS Global, clients can even get relocation assistance in the form of mass relocation, orientation and on-boarding. Additionally, the agency provides document translation solutions by professional translators.
The owner of BVS Global also informed, "The complex process of UK visas and those for many other countries can be a tough task for many. At BVS Global, we have an experienced team at hand to guide individuals through this visa process, with accuracy and timeliness. We handle visa services across 80 countries. With a deep understanding of the defined processes, we make sure that our clients get their visas without any hassle. We help with varied types of visas like tourist, visitor, family visit, business, and medical."
While BVS Global helps with UK visa appointment , it also offers visa assistance services in UAE . The agency provides attestation, legalization, authentication, verification and Apostille services for personal, educational or commercial documents that are required to be submitted for getting UAE visas. Some of these documents include the certificate of residency, marriage certificate, divorce certificate, driving license, criminal records check, FIR report, experience letter, degree certificate, and financial documents. Through easy authentic attestation, BVS Global eliminates the client's worries about the genuineness of documentation.
About BVS Global:
BVS Global is a one-stop shop for a wide range of document authentication, attestation and verification services in more than 100 countries. The agency also offers translation services in over 200 languages and visa concierge facilities in more than 80 countries. BVS Global provides complete assistance for document attestation, whether it is marriage certificate attestation for UAE visa  or police clearance and good conduct certificate attestation for UAE work visa.
Source :
BVS Global