Canada Powder releases a new low-cost, high performance 3D printing powder for Zcorp and ProJet x60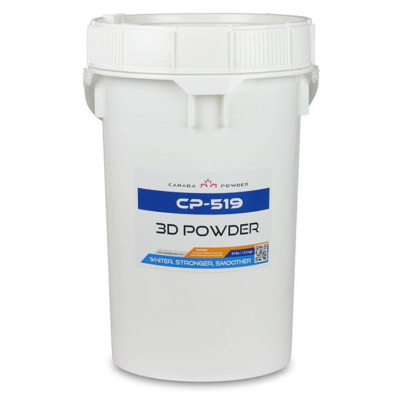 Press Release (ePRNews.com) - MISSISSAUGA, Ontario - Feb 24, 2017 - Canada Powder is releasing a new improved formula CP-519 of their 3D printing powder that delivers the utmost durability, structural integrity and fine detail at half the cost per kilogram than the OEM product. The newly designed 3D powder closely matches the performance of the original PXL Core powder from 3D Systems, but it has a lower density, which helps reduce the cost of printed models even further. The product is stronger, smoother and whiter than the other alternatives on the market. For companies who want to enter the 3D printing industry to expand their clientelle, or current users of plaster based products, this powder will reduce the overhead cost for producing products while improving it's strength and quality for the consumer.
Canada Powder is a subsidiary of Digital Sign Technologies, a company who has been delivering alternative printing solutions for the past 18 years. It pioneered printing inks for wide-format printers, ink bags and cartridge chip solutions, bulk ink feeding systems, and print head recovery systems.
The new powder can be purchased at the company's website, www.canadapowder.com (http://www.canadapowder.com/shop/3d-printing-powder).
Source :
Canada Powder

Business Info :
Digital Sign Technologies Inc.
Canada