Carrollton Texas City Council Candidate Invites Residents To Discuss Topics On April 22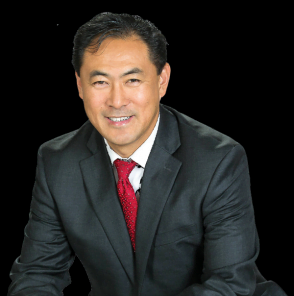 Press Release (ePRNews.com) - CARROLLTON, Texas - Apr 20, 2017 - Young Sung, a city council candidate for Place 6, announced today that all Carrollton residents are welcome to meet him and his campaign staff for doughnuts and coffee on Saturday, April 22, 2017. The event will be held, rain or shine, starting at Old House BBQ located at 1905 N Josey Ln Carrollton, TX 75006. Local residents are invited to meet Candidate Sung and discuss various issues pertaining to the City of Carrollton and the upcoming election. A live band will perform in the parking lot starting at 11:00am which is free to attend.
Sung, a 1985 Newman Smith High School graduate, said, "I am proud to live and work in the city of Carrollton, and have called it my home for many years. I graduated from Newman Smith High School, and now my wife and I are raising our children here. Working in real estate, I have gained valuable business and commercial development experience. My quest is to put my experience to work for all citizens of Carrollton to expand the great quality of life we enjoy here. Let's keep Carrollton moving forward with a strong economy, fiscal responsibility, safe neighborhoods and strategic long-term planning."
According to his website (http://voteforyoungsung.org/), he is campaigning on the following positions: safe neighborhoods, strong economy, fiscal responsibility, and the city's infrastructure. Sung is the owner of Central Real Estate Service and a Licensed Realtor/Broker for over 20 years. He also has served as a Consultant/Interpreter for the Justice Department, Homeland Security, Interpol, FBI & Immigration. He graduated from Maryville College (Tennessee) in 1990 with a Bachelors in Business Management, and he received his MBA from LeTourneau University in Longview in 1995.
Additionally, according to his website Sung is endorsed by the Carrollton Fire Fighters Association, Carrollton Police Officers' Association and the MetroTex Association of Realtors®.
According to City of Carrollton's website, early voting by personal appearance will be conducted at Josey Ranch Lake Library, 1700 Keller Springs, and at Hebron & Josey Library, 4220 North Josey. Early voting will start on April 24, 2017 and run through May 2. On Election Day, Saturday May 6, City of Carrollton residents must vote at the location assigned to their precinct.
For compliance with election rules, this release is distributed by the Young Sung Campaign, Larry Kelso, Treasurer 4321 Millsop Drive, Carrollton, TX 75010.
Source :
Young Sung Campaign,