Bebop & BBQ Returns to Brookfield Central High School
Saturday's Event includes Music, Food & Dancing for Kids of All Ages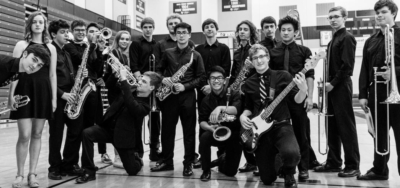 Press Release (ePRNews.com) - BROOKFIELD, Wis. - May 31, 2018 - The band program at Brookfield Central High School will host its 15th Annual Bebop & BBQ this Saturday, June 2, from 6-10pm in the school's main gym. Over seven hundred music lovers of all ages are expected to attend. Tickets and additional information are available online at bit.ly/BEBOPBBQ. The cost of admission, currently ranging from $6-20, will increase the night of the event, so advance ticket purchases are encouraged.
The BCHS band program consists of three large concert bands, two jazz ensembles, a marching band, the pep band, and the school's pit orchestra. Students must audition to join one of the jazz ensembles which practice in the morning, during resource periods, and also in the evenings. The Bebop & BBQ event supports the entire band program and serves as its main fundraiser.
Nearly two thirds of the band program's one hundred and fifty-six musicians recently returned from a special trip to Los Angeles, CA. During their visit, the students participated in musical clinics and toured many sites. The highlight for the excursion was unquestionably the time spent at Disneyland. On one day, the band marched down Main Street while playing the James Bond Theme. The next day, the band recorded selections in a studio setting, which were then mixed into video clips from corresponding Disney films. The expenses for this trip were covered separately by the students' families and their independent fundraising activities.
In addition to the jazz bands from Brookfield Central and Wisconsin Hills Middle School, this year's Bebop & BBQ will also include Brookfield Central's jazz choir under the direction of Allison Hickmann. Questions about the event can be directed to Veronica Sommerfeld or Chad Cape at friendsofbchsbandsinc@gmail.com.
Source :
Friends of Brookfield Central High School Bands