Corporate Services Singapore Offers Full Suite Business Incorporation Solutions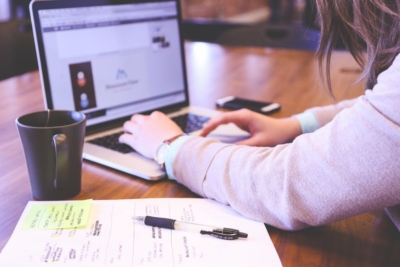 Press Release (ePRNews.com) - Singapore - Oct 30, 2017 - Corporate Services Singapore has announced a complete package for its business incorporation solution both for local and offshore companies. The service provides a simple yet detailed six-step-guide that helps companies to start a business in Singapore.
"The World Bank reports that it takes only three days to start a business in Singapore," Hans Teo, General Manager of Corporate Services Singapore said. "That's why at Corporate Services Singapore, we guarantee each business owner a fast, easy and fuss-free service."

The six-step-guide covers the basic of setting up a business and the regulatory requirements that each business must comply. The six-step-guide includes the following:
Step 1: Choosing of a business name for branding efforts – The company helps business owners to choose the right name of the new business that can be adapted to its domain name.
Step 2: Registration of Singapore office address – It's a step in the process where Corporate Services Singapore ensures that the new business has a registered physical address.
Step 3: Setting up of right business structure – In this process, business owners learn the classification of business they plan to set up. Corporate Services Singapore is proficient in providing advice for businesses including a sole proprietorship, partnership, limited partnership, limited liability partnership and company.
Step 4: Appointment of a company secretary – New businesses must comply with the
Singapore Companies Act where they must have a company secretary within six months of incorporation. This is included in our company incorporation service package.
Step 5: Opening of a business banking account – The company helps new businesses to open a corporate bank account.
Step 6: Compliance with annual regulatory requirements – The company teams up certified professionals with new businesses to provide prompt notifications on new businesses' annual regulatory obligations.
"Our company also specializes in offshore company incorporation. We help non-residents to comply with Singapore Companies Act so they can register their company in Singapore," Hans Teo said.
The offshore assistance includes:
● Offshore company name approval
● Offshore company registration
● Incorporation documents submission
● Corporate bank account opening
"We can have your company approved and registered within one day. However, it is important to take note that this process is possible when the incorporation documents are signed and the incorporation fees are duly paid. We will register your company to the Accounting Corporate Regulatory Authority."
The company provides a checklist that new businesses must meet for successful company incorporation services in Singapore.
● Local or foreign business owners are eligible for company incorporation services in Singapore
● 100% foreign ownership (allowed)
● Minimum of one director (permanent Singapore resident or Singapore citizen)
● Minimum of one shareholder
● Local registered office address (required)
Corporate Services Singapore also offers Accounting Services, Payroll, Audit and Assurance and Taxation services.
It's accredited by reputable financial institutions including ACCA, Accounting and Corporate Regulatory Authority (ACRA), Malaysian Institute of Accountants, BizFinx and Inland Revenue Authority of Singapore. Institute of Singapore Chartered Accountants, Chartered Accountant Singapore and Singapore Institute of Accredited Tax Professionals also accredit the company.
To learn more about the business incorporation solutions, visit http://www.corporateservicessingapore.com to learn more about the service. Our business support center can be reached at (+65) 6602 8286.
About Corporate Services Singapore: Corporate Services Singapore started in 2010 catering clients' accountancy and finance needs. Today, the company provides various business support services to local and foreign companies seeking to set up businesses in Singapore.
Source :
Teo Han Siang