Cybersecurity Association of Maryland has Awarded its Cybersecurity Diversity Trailblazer Award to the National Free Tech Training Nonprofit, NPower
The Cybersecurity Association of Maryland Inc. has announced the leading free tech training nonprofit, NPower, has won its 2022 Cybersecurity Diversity Trailblazer Award.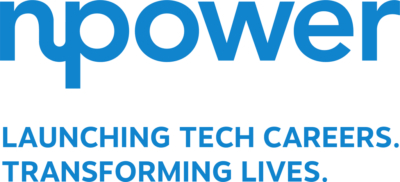 The Cybersecurity Association of Maryland Inc. has announced the leading free tech training nonprofit, NPower, has won its 2022 Cybersecurity Diversity Trailblazer Award.
The sixth annual awards program recognizes the best of Maryland's cybersecurity industry. The Cybersecurity Association of Maryland Inc. is Maryland's only nonprofit organization dedicated to bolstering the growth of the state's cybersecurity industry,
Entries were evaluated by 9 independent judges who play significant roles in the cybersecurity and technology industry. More than 50 nominations were considered from leading-edge cybersecurity products and services, along with change-makers and innovators, that contribute to our nation's cybersecurity ecosystem.
"We are pleased to name NPower as a winner in the 2022 Cybersecurity Awards," said Chris Sachse, Board Chairman of CAMI and CEO of Think|Stack. "These winners comprise an elite group of cybersecurity leaders and have contributed immensely to our vital cybersecurity industry, which is more important than ever."
NPower Maryland provides tuition-free technology training and certifications to young adult and veteran job seekers, offering alternative fast-track to tech jobs with employers committed to hiring diverse IT talent. NPower has shifted from in-class instruction to a virtual learning environment; adapting our curriculum to engage students virtually. The virtual environment has made it possible for personal and professional skill building that is integral to the NPower model to continue.
The Executive Director for NPower Maryland, Demetrius Goodwin, said the recognition is a tribute to all of the leaders, instructors, and mentors who have helped young adults and veterans from underserved communities acquire the skills needed for technology careers.
"We're thrilled to be recognized as a leading player in the Maryland cybersecurity community," said Goodwin. "Behind this recognition is our team's determination to provide our students with high-quality training to ensure they are prepared for competitive cybersecurity roles. As security threats evolve, we pride ourselves on the ability to pivot and be on the forefront of innovation, and provide diverse tech talent to our partners and businesses across the state."
Baltimore ranks as one of the 20 hottest cities for tech growth and the top city for women in tech according to SmartAsset'sBest Cities for Women in Tech report. The metropolitan area and surrounding counties have more than 36,000 disconnected youth ages 16-24 who are not in school or working according to the Measure of America of the Social Science Research Council – 2019 Youth Disconnection Report.
The Cybersecurity Association of Maryland, Inc. (CAMI) is a statewide, 501(c)(6) nonprofit organization established in 2015. CAMI is Maryland\'s only organization solely dedicated to the growth of Maryland\'s cybersecurity industry. The organization strives to help members form connections with each other, industry resources and potential private and public sector buyers. Additionally, CAMI provides free cybersecurity incident response advice to Maryland businesses with its Cyber SWAT Team, composed of select organization members.
MEDIA CONTACT
Mark Macias
mmm@maciaspr.com
Source :
NPower Maryland