Democratic Candidate, Antoine PIerce, Announces His Support for Presidential Impeachment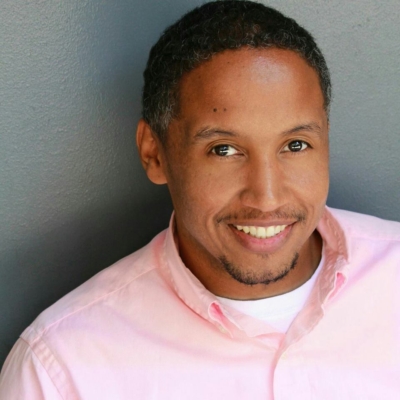 Press Release (ePRNews.com) - Baton Rouge, Louisiana - Oct 02, 2019 - U.S. Senate 2020 Democratic Candidate, Antoine Pierce, has announced his formal support for impeaching President Trump and removing him from office. Pierce is the only Democrat to formally declare he is running for the 2020 U.S. Senate seat, currently held by Republican incumbent, Bill Cassidy.
On Tuesday, September 24th, House Speaker Nancy Pelosi announced that the House would begin a formal impeachment inquiry against President Donald Trump. Pelosi accused Trump of betraying his oath of office and endangering national security by seeking to enlist a foreign power – the Ukraine – to investigate a rival – Joe Biden – for his own political gain.
Pierce describes President Trump's handling of the phone call with the Ukrainian President as borderline satirical.
"Louisiana deserves better than a sycophantic footstool for president," said Pierce. "We deserve a fighter – someone who will fight for the rule of law and his constituents. That's why I'm running in 2020 for the U.S. Senate – to stand up against this President who believes he is above the law."
Sen. Bill Cassidy defended President Trump last week, saying "The Mueller investigation went nowhere, so they're trying something new. President Trump said he will release the transcript of the call with Ukraine on Wednesday, and the readout will speak for itself."
Growing Number of Americans Support Impeachment
Pierce is among a growing number of Americans who support for the impeachment inquiry, according to a new CNN poll conducted by SSRS. About half – 47 percent – support impeaching the President and removing him from office, up from 41% who felt that way in a CNN poll in May.
Another survey by The Politico/Morning Consult found that 46 percent of respondents now say Congress should begin impeachment proceedings, compared to 43 percent who say it should not. The survey showed a 3-point jump among those calling for impeachment from last week.
However, Louisiana Republicans have forcefully stood by the president, especially in the past week.
Pierce says this support is a consistent theme for Louisiana Republicans throughout the Democrats' investigations into potential improper conduct in the Trump administration.
"Cassidy, who was once a liberal Democrat, has become a partisan stooge who is attempting to defend the indefensible," Pierce said. "He has clearly forgotten who he works for. Cassidy's loyalty should be to the rule of law and his constituents, not to one of the most corrupt presidents in American history."
More About Pierce
Pierce has an extensive career that spans the nonprofit, public and private sectors. He's a radio talk show host, delegate for the Urban Congress on African American Boys in Baton Rouge, Fellow on the Fifth Cohort of the Urban Leadership Development initiative, and founder of the Better Boys Initiative – a nonprofit organization that uses the arts to develop character and self esteem among underserved youth throughout Baton Rouge.
Pierce has also served on Mayor-President Sharon Weston Broome's transition subcommittee for the Office of Community Development, and is an appointee of Governor John Bel Edwards' advisory board for Juvenile Justice and Delinquency Prevention. He graduated from Louisiana State University with a B.S. in Child and Family Studies, and is currently pursuing a Master's degree in Public Administration with a concentration in Public Policy.
Pierce's campaign plans to visit every parish in Louisiana.
Pierce believes that the power of grassroots organizing should not be underestimated. He plans to visit all 64 parishes to speak at town halls, churches, civic group convenings, and community events to connect with the citizens of Louisiana where they are.
Louisianians who would like to volunteer and get involved in this year's Senate race can contact the Antoine Pierce campaign by clicking here.
Media Contact: Mark Macias
Email: mmm@maciaspr.com
Phone: 646-770-0541