Dentalkart: A Top Dental Store, Offering Dentistry Equipment and Products Online such as Dental Cement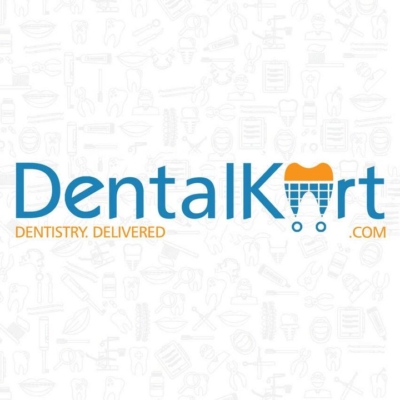 Press Release (ePRNews.com) - New Delhi - Dec 26, 2020 - Dentalkart is a dental store that provides various kinds of health and dentistry products to improve people's oral health. They offer a broad range of products such as dental cement, dental burs, mouth rinse, disinfectants, infrared thermometers, dental chairs, and more. Moreover, among their featured brands are Cotisen, iDENTical, Waldent, Dentsply, Woodpecker, GC, SuperEndo, EndoKing, among others. Thus, through their products, they focus on satisfying the needs of every dentist.
Answering a query, Dentalkart's spokesperson commented, "DentalKart is commited to providing quality backed products, along with an exceptional customer service. We ensure that every listing on our website is available on our stock with a valid and accurate pricing. Our standard delivery takes not more than 7 business days. If an ordered product is unavailable or we were unable to initiate your order, we will notify you in less than 2 business days in order to arrange an agreeable alternative product, a backorder, or a full refund."
More so, Dentalkart offers its products worldwide. They also have a stock of dental cement which include Prevest Ultra Bloc Vlc, Ivoclar Variolink N Intro Pack, Medicept Hydrocal, Shofu Hy-Bond Temporary Cement (Soft), Dpi Alloy-Non-Gamma 2, and more. Their dental cement are available in different materials such as light cure resin cement, dual cure composite material, non-eugenol polycarboxylate temporary cement, clacium hydroxide paste, and others. Hence, people who would like to buy dental cement can consider Dentalkart for their services.
The spokesperson further added, "On purchase of some particular products that are assigned with reward coins, reward coins are added to your Dentalkart website or app account. Reward coins are usually credited to your account after successful delivery of ordered products and they can only be redeemed during your next purchase with us. The reward coins are applied to just 5% of the total worth of your cart, and the remaining reward coins will stay pending in your account for later date orders. They have an expiration of 60 days after its earning and must be used before then. After 60 days, all the reward coins will get expired and cannot be claimed for future purchases".
In addition, Dentalkart offers various payment methods to customers. Among which are credit card, debit card, net banking, Mobikwik, UPI wallet, Paytm, cash on delivery as per availability of services by third party companies. More so, smartphone users can download Dentalkart's mobile application on Google Playstore for Android and Apple Store for IOS mobile devices. Hence, dentists in need of dental equipment online can visit Dentalkart's store or website.
About Dentalkart:
Dentalkart is a dental store that specializes in providing various health and dentistry products, including dental equipment. They offer products such as dental cement, disinfectants, dental burs, mouth rinse, infrared thermometers, dental chairs, among others. More so, their products can be ordered online seamlessly. Hence, individuals or dentists in search of a top dental store can get in touch with Dentalkart.
Contact Information:
Dentalkart.
VASA Denticity Pvt. Ltd.
Khasra No. 714, Village, P.O., Chattarpur,
Opp. DLF Gate No.-2,
Near Geetanjali Salon,
New Delhi, India, 110074.
Phone: +91 728 9999 456.
Web: https://www.dentalkart.com/
Source :
Dentalkart