Dentalvation Looks To The Next Generation To Lead New Breakthroughs In Dentistry
Building an ecosystem of dental professionals wanting to solve unmet needs in dentistry is the driving force behind Dentalvation.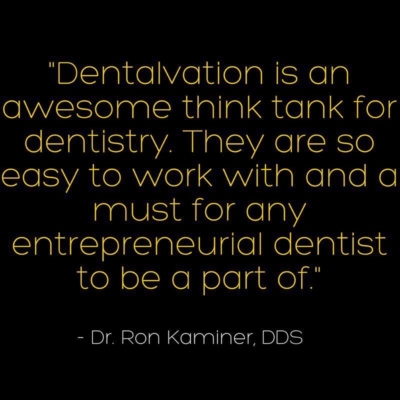 Press Release (ePRNews.com) - KENNESAW, Ga. - Jun 27, 2017 - An innovation team spearheaded by Microcopy Dental, Dentalvation is including the most modernized segment of today's society as key for the company's vision.
Understanding that Millenials have grown up with technology, they are likely to be in touch with the wants and needs of their preferred industry. That factor is what Dentalvation's creator intends to tap into while developing a platform for new innovations in dentistry. Created by Emily Brayman, the Senior Innovation Engineer at Micropcopy Dental, Dentalvation emerged with the aim of intersecting dental professionals, entrepreneurs and manufacturers to transform dentistry through safe and simple inventions.
"From the day my grandfather sat me down at the age of ten and showed me how to improve the design of his pacemaker, I have known I wanted to work in medical devices," said Brayman. "I saw at a young age the need to create inventions to improve people's quality of life."
As an entrepreneur herself, Brayman has sought to alleviate the fear associated with pitching ideas to established businesses. Dentalvation offers a safe haven where aspiring inventors can confidently share their ideas and receive valuable feedback from like-minded professionals.
Microcopy Dental presented Dentalvation in June of 2017 as an effort to design dentistry through their innovation process. The system, known as MIPS (the Microcopy Innovation Process), allows innovators to potentially have their ideas move through a flow of receiving, reviewing, designing, prototyping and patenting.
Microcopy produces dental tools that reduce the risk of cross-contamination. With a team of engineers, marketers and production experts on-hand, Microcopy has been able to focus on being a full-service solution for dental professionals.
If you have an idea you would like to submit, visit dentalvation[dot]com. For more information, contact Louise Gill at (678) 529-6165 or dentalvation@microcopydental.com.
Source :
Dentalvation

Business Info :
Dentalvation
3120 Moon Station Road NW
Kennesaw, Georgia - 30144 United States
Phone: 6785296165
Website:
http://dentalvation.com