Dental Accounts at Ease Takes Ache Out of Dental Billing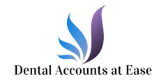 Press Release (ePRNews.com) - Las Vegas, NV - Aug 14, 2018 - Dental billing company Dental Accounts at Ease expands services it offers as the outsourcing company strives to let dentists focus on dentistry.
Dental Accounts at Ease offers a variety of services dedicated to assist dentists in operating their practices. Services offered now include its patient recall program as well as dental billing, insurance verification service, dental consulting and team training. Other promotional services include search engine optimization, dental website design and digital marketing.
Dental recall procedures encourage patients to attend regularly. Patients may forget to keep up with their continuing care, making it necessary for a dentist's office to contact and remind them. It's crucial to make patient recall a practice as treatments are often scheduled after a patient is reminded of that continuing care.
By offering this service, Dental Accounts at Ease alleviates the duties that a regular dental clinic must perform in order to run the business effectively. The outsourcing dental billing company provides such services to dentist offices hoping to increase productivity and cost effectiveness.
The dental billing company provides skilled team members to handle billing, insurance verification and other essential tasks. This reduces costs for dental clinics as they eliminate payroll costs including benefits and workers compensation. That means lower overhead for Dental Accounts at Ease's clients.
Dental marketers, digital marketing experts, web designers and others assist by familiarizing potential customers with the quality services offered by clients. Marketing continues to evolve, making it necessary to hire professionals who keep up with the latest trends.
Dental Accounts at Ease is led by Chief Executive Officer Danielle Ichelson, who has more than 10 years of experience in dental practice management in general and pediatric dentistry. She founded the company after helping a failing dental clinic turn around its business and achieve record success in 90 days.
"We respect dentists for the work they do and the quality care they deliver to patients," Ichelson said. "Dental Accounts at Ease is in the business of taking the pain out of operating their offices so dentists can do what they do best and lower their overhead costs."
For more information Dental Accounts at Ease and its services, visit its website at https://dentalbillingcompany.com or call 480-240-0070.