Dr. Carlos K. Wesley's Hair Loss Clinic Offers Hair Loss Treatments In New Hampshire, New Jersey, and Orange County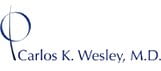 Press Release (ePRNews.com) - New York, NY - Jun 15, 2017 - Dr. Carlos K. Wesley's Hair Loss Clinic is a leading hair loss treatment center in the US offering exceptional hair treatments for both men and women. The Founder and MD Dr. Carlos K. Wesley is a graduate of Princeton University and has made tremendous strides in the medical field graduating with a medicine degree from the Yale University School of Medicine. Under his leadership, this clinic offers qualified, professional physicians with the capacity to perform various surgeries and treatments guaranteeing clients the desired results. They use state-of-the-art equipment to deliver treatments and provide a conducive treatment environment, providing customers with a comfortable setting ensuring they're relaxed throughout the procedure.
Talking about their procedures, Dr. Carlos K. Wesley said, "Most of the times when clients come in for treatment, they have many concerns with one of them being the natural appearance after the surgeries. At our clinics, we use the latest micro-grafting surgical method, and our experience in creating excellent hair patterns ensures that you maintain your natural look for years and years to come after the treatment. With us, scars will be no longer a worry as our techniques ensure you have undetectable or very minor scars if there's any."
Patients looking for the best hair transplant doctor in New Hampshire can trust Dr. Carlos K. Wesley's Hair Clinic to provide them with professional hair transplant physicians. Their clinic in New Hampshire is always happy to welcome individuals experiencing unusual hair loss be it, men or women. They understand that hair loss can be a great inconvenience and can even lower one's self-esteem; hence make it their goal to provide clients with superior solutions that will see them retain their natural aesthetics. Their qualified doctors will carry extensive tests, find out the cause of the hair loss, and employ treatments that will see the hair loss flaw a problem of the past.
Talking about their New Jersey services, Dr. Carlos K. Wesley added, "At Dr. Carlos K. Wesley's Hair Loss Clinic we understand that hair loss is a problem affecting many individuals in the US and that's why we do our best to spread our wings as much as possible. You can now access hair transplant surgery in New Jersey at our clinic. You can have access to sophisticated procedures such as Follicular Unit Extraction and Follicular transplanting performed by our top doctors giving you the best results. We're centrally located in New Jersey and always have our doors open for you."
When it comes to the best hair transplant clinic in Orange County, Dr. Carlos K. Wesley's Hair Loss Clinic arguably tops the chart. Their experience in the hair loss treatment business positions them at an advantage of giving clients nothing but the best. They provide clients with a relaxing and comfortable environment throughout the procedure and are keen on making follow-up check-ups to ensure the healing process is on track.
About Dr. Carlos K. Wesley's Hair Loss Clinic
Dr. Carlos K. Wesley's Hair Loss Clinic is a premier hair treatment center offering quality and permanent hair loss solutions to clients in Orange County, New Jersey, New York, and New Hampshire among others. They employ the latest techniques in surgery and provide excellent treatment environments to their clients.
Source :
Dr. Carlos K. Wesley