The Newest Hair Club® Atlanta Center is Designed Exclusively for Women Experiencing Hair Loss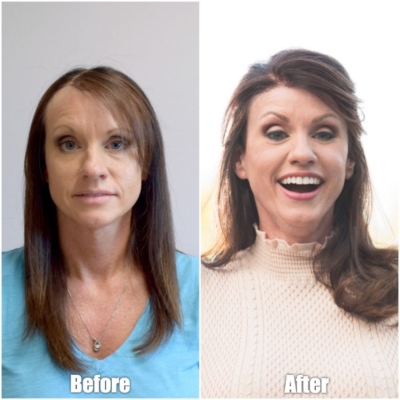 Press Release (ePRNews.com) - BOCA RATON, Fla. - Aug 09, 2017 - While male pattern baldness is widely understood and discussed, it's a little known and surprising fact that nearly 30 million U.S. women also suffer from hair loss (https://www.hairclub.com/female-hair-loss/). To help provide personalized solutions specifically for women, Hair Club, the leading provider of proven hair loss solutions across North America, recently opened its first women's center in Atlanta, GA.
"Many women suffer in silence thinking they're the only ones facing hair loss," said Lee Zoppa, Vice President of Marketing and Advertising at Hair Club. "But, that's certainly not the case. We at Hair Club knew we had the ability to make a difference combating hair loss in women (https://www.hairclub.com/female-hair-loss/). That's why we opened our first center catering exclusively to female clients. We want women to know that no matter their age, ethnicity or level of hair loss, we have proven solutions that are customized to give them natural-looking and flattering results."
Hair Club Atlanta Women's Center (https://www.hairclub.com/locations/ga/interstate-north-pk…) puts women at the forefront. The modern, upscale facility, located in northwestern Atlanta, provides female clientele state-of-the-art services, including personalized hair restoration options, professional styling advice, massage chairs, manicures, pedicures and more.
Lori Bentley, a Hair Club client who has been dealing with hair loss for more than five years, said hair loss was hindering her work and active lifestyle.
"I was starting to limit my activities because when my hair was wet from the surf or sweaty from the gym, my secret was more obvious," said Bentley. "If the wind blew in the wrong direction, it might reveal a balding area. My hair loss added so much stress to my day-to-day life. It made me self-conscious in my personal life and at my job."
Fortunately, her experience with Hair Club has helped boost her self-esteem and she's now very comfortable with how she looks.
"I went to have a facial at my favorite spa recently. They had my hair pulled back and were right up against my hair line—and they couldn't tell," said Bentley. "And my boyfriend loves the way my hair looks!"
These days, Bentley enjoys her renewed sense of confidence and looks forward to her regular appointments with her Hair Club stylist.
Since opening at the beginning of 2017, Hair Club Atlanta Women's Center has provided exclusive hair loss solutions with a whole new level of pampering and service. For more information about the center, please visit Hair Club at www.hairclub.com.
About Hair Club®
Founded in 1976, Hair Club is North America's number one provider of proven hair loss solutions (https://www.hairclub.com/hair-loss-treatments/). For more than forty years, Hair Club has helped hundreds of thousands restore their hair and transform their lives. Today, Hair Club has nearly 120 locations (https://www.hairclub.com/locations/) throughout the United States, Canada, and Puerto Rico and is a wholly owned subsidiary of Tokyo-based Aderans Co. Ltd., the world's leading provider of total hair loss solutions. Aderans brands in the U.S. include Bosley Medical Group. Professional hair transplantation services provided by the affiliated physicians of Bosley Medical Group. Please note that no procedures are performed at Bosley® until the patient has been examined, diagnosed and accepted for treatment by a Bosley physician.
Source :
Hair Club