EINST Technology Pte Ltd Offers Avantes Spectrometer, Fiber Spectrometer, and Terahertz Cameras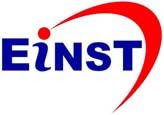 Press Release (ePRNews.com) - Singapore - Jun 04, 2018 - Situated out of Singapore, EINST Technology Pte Ltd is a top-rated company making its impact felt in the research community through their exceptional range of products. With a strong operational focus in Asia and Singapore, the company seeks to provide a crucial support role to a wide range research community by offering the latest technology and products. They collaborate with researchers to assist them in the commercialization of their innovation as it relates to the industry needs. To achieve this goal, the company has a focused and balanced team that comprises of expert technologists in design & development, technical support, identification of market trends and new product commercialization in the wide realm of Bio-medical and photonics applications both internationally and locally.
Speaking about their bio-photonics solutions, components and services, the Head of Research & Development said, "At EINST Technology Pte Ltd, we do our best to provide various research bodies with the needed solutions which ensure that they're successful in their endeavors. Our solutions include microscopy solutions, spectroscopy solutions, imaging solutions, laser, engineering services and much more. Over the years, these services and products have proved to be a blessing in disguise for research communities, and we continue to work with them to ensure all their needs are met. If you're looking to carry out an intense or simple research exercise, you can rely on us to provide you with all the tools you need for your endeavors."
Clients looking to know more about the Avantes Spectrometer price  can head over to EINST Technology Pte Ltd's website and get more information on the same. In this category, the company offers a variety of products which include Avantes CompactLine: AvaSpec-Mini Spectrometers, Avantes StarLine: Preconfigured Spectrometers, Avantes StarLine: AvaSpec-ULS2048 Versatile Fiber-optic Spectrometer, and Avantes StarLine: AvaSpec-ULS3648 High-Resolution Spectrometer among others. The Avantes spectrometers offer different features which are suitable for varying uses. With their cost-effective prices and high-performance, one can always be sure that they're getting value for their money.
Speaking about their fiber spectrometer services, the Head of Research & Development went on to say, "We've since our inception been known to provide clients with the best fiber spectrometer products that have been accompanied with excellent customer care services. With a budget-friendly price tag, the fiber spectrometer offers absolute flexibility, and one can select the grating, slit, and detectors that best fits their application. Among the services we offer in regards to this item includes preventive maintenance, relocation/recommission, calibration, repairs, and training. Buying a cheap spectrometer is easy with many choices, but an affordability priced research grade with high consistency and reliability in its performance, coupled with a team that can advise the best configuration for any application and provide in-depth support from hardware to software programming to integration for research or industrial use, there is hardly anyone else. With EINST, clients are assured of nothing but the best."
Clients looking to buy Terahertz camera now have an option to choose from when they shop at EINST Technology Pte Ltd. The company offers a variety of Terahertz cameras which include Terasense Terahertz Imaging Camera and High speed linear THz camera. They also provide other accessories such as Terahertz generators (IMPATT diodes) and Ultrafast Terahertz detectors. Suited for science and industry sectors, clients are guaranteed of excellence when they use the products.
About EINST Technology Pte Ltd

EINST Technology Pte Ltd is providing research communities in Asia and Singapore with the need tools to carry out their research endeavors. They offer a range of products at services at cost-effective prices and guarantee high-performance of all their items.
Source :
EINST Technology Pte Ltd.