Elaine Barnes to receive Toastmasters District 86 Communication and Leadership Award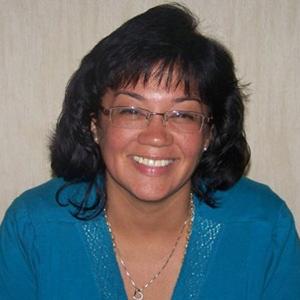 Press Release (ePRNews.com) - BRAMPTON, Ontario - Oct 18, 2016 - Elaine Barnes, Volunteer Services Organizer at Ontario Correctional Institute in Brampton, will be honored by District 86 Toastmasters for her achievement in the field of communication and leadership. The event will be held at the Communication & Leadership (C&L) Luncheon on Saturday November 26, during the District 86 Fall Conference November 25 to 27 at the Marriott Gateway on the Niagara, In Niagara Falls, Ontario.
Barnes leads volunteers and incarcerated men to become better communicators, citizens, and leaders. Elaine is the Volunteer Services Organizer (VSO) for the Ontario correctional institute (OCI) which houses approx. 200 incarcerated men receiving rehabilitation treatment. Much of this rehabilitation treatment is delivered through volunteer run programs – Elaine leads and communicates with the 189 volunteers that run and support these numerous programs. These programs foster person growth, leadership, communication, and fellowship. Elaine has been VSO since Feb 2008. These volunteer programs including Toastmasters help inmates become better communicators and leaders before they reenter society.
"Through her on-­‐going, dedicated effort, Elaine is a shining example of communication and leadership in District 86 and she has touched and changed the lives of many incarcerated men and volunteers for the better. " says District 86 Public Relations Manager Dennis Bartel.
The Toastmasters program at OCI is the oldest running volunteer program, and has been in place for over 33 years. Elaine has been the biggest supporter of the program. OCI Toastmasters has seen tens of thousands of men go through the program, some of which later became members of Toastmasters club within the community. Every year at the volunteers dinner, Elaine has selected inmates that were members of OCI Toastmasters as Masters of Ceremonies and speakers. These men acknowledge that this was made possible by their time in Toastmasters.
Elaine is constantly receiving ongoing leadership, communication, and rehabilitation training. Elaine also conducts training and orientation for volunteer and resolves problems that may arise between the men, volunteers and staff. She also conducts training and orientation for volunteers and resolves problems that may arise between the men, volunteers, and staff.
About Toastmasters District 86
Toastmasters District 86 represents the heartland of Ontario comprising of 235 community and corporate clubs, with over 5,000 members, from Sault Ste Marie in the north to Welland in the south, from Sarnia in the west to Markham in the east – and all communities in between – except Toronto. To learn more about District 86 please visit: http://toastmasters86.org/
About Toastmasters International
Toastmasters International is a worldwide non-profit educational organization that empowers individuals to become more effective communicators and leaders. Headquartered in Rancho Santa Margarita, California, the organization's membership exceeds 345,000 in more than 15,900 clubs in 142 countries. Since 1924, Toastmasters International has helped people from diverse backgrounds become more confident speakers, communicators and leaders. For information about local Toastmasters clubs, please visit www.toastmasters.org. Follow @Toastmasters on Twitter.
Source :
District 86 Toastmasters