First Toastmasters club in Ontario Celebrates 65 years
Garden City Toastmasters of St. Catharines, celebrates their history with a special event that will include a keynote from a 2-time semi-finalist in the world's largest speech contest.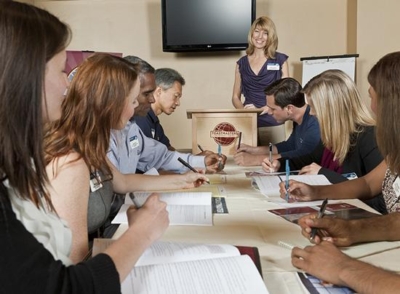 Press Release (ePRNews.com) - ST. CATHARINES, Ontario - May 22, 2017 - After 65 successful years of empowering individuals to become more effective communicators and leaders, this club is still going strong. Chartered In May 1952, Brenda Toth the Vice President Public Relations, recaps the clubs long history and beginnings. "It was the first Toastmasters club established in Ontario. The St. Catharines' club was initially grouped with clubs in Upper New York State and it was five short years later to an all-Canadian district.Since then, over 500 clubs have been established and spread across Ontario with the Niagara Region hosting seven clubs."
Toth recalls, "After experiencing a metamorphosis of three name changes, the club went from St. Catharines Toastmasters to Garden City Toastmasters to their present name Garden City Toastmasters of St. Catharines." To commemorate, the club is hosting a 65th Anniversary celebration on Wednesday, May 31, 2017 at the Club Capri located at 36 Cleveland Street, Thorold, Ontario. The event will feature a keynote by Roger Caesar, the two time semi-finalist in the World Championships of Public Speaking.
Toth invites all members of Toastmasters to their historic celebration, especially past and present members who have contributed to their story. A loan of old Toastmasters materials would be greatly appreciated. For more information about the event or to contact the event chair visit: http://www.1102.toastmastersclubs.org/
Toastmasters clubs provide a supportive and positive learning experience in which members are empowered to develop communication and leadership skills, resulting in greater self-confidence and personal growth.
About Toastmasters District 86
District 86 is one of 102 districts in the world. It was formed in 2008, representing the heartland of Ontario comprising over 235 community and corporate clubs, with over 5,000 members, from Timmins in the north to Welland in the south, from Sarnia in the west to Markham in the east – and all communities in between – except Toronto. To learn more about District 86 please visit District 86 Toastmasters website (http://www.toastmasters86.org/).
About Toastmasters International
Toastmasters International is a worldwide nonprofit educational organization that empowers individuals to become more effective communicators and leaders. Headquartered in Rancho Santa Margarita, Calif., the organization's membership exceeds 345,000 in more than 15,900 clubs in 142 countries. Since 1924, Toastmasters International has helped people from diverse backgrounds become more confident speakers, communicators and leaders. For information about local Toastmasters clubs, please visit www.toastmasters.org. Follow @Toastmasters on Twitter.
Source :
District 86 Toastmasters