Film Pioneer, Jessie Maple, to Release Memoir
Jessie Maple, American filmmaker, recognized as the first Black woman to write and produce a full-length film independently will release her memoir.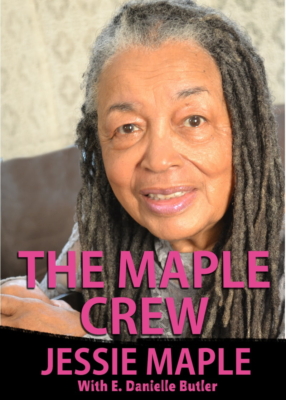 Press Release (ePRNews.com) - Atlanta, GA (USA) - May 18, 2019 - Historic film icon and three-time author, Jessie Maple will release her new memoir, The Maple Crew, Tuesday, June 18, 2019.
"Many people have told my story. Now it's time for me to tell it," says Jessie Maple.
Maple is recognized as the first Black woman to join the International Alliance of Theatrical Stage Employees (IATSE) union as a camerawoman. She is also credited as the first post-modern Black female filmmaker to write and produce a full-length independent film. Maple's contributions to journalism and film have been heralded by The New York Times, Ebony, and Lincoln Center.
For the intimate new release, The Maple Crew, Maple sat down with ghostwriter, E. Danielle Butler of EvyDani Books. Maple candidly shared what was going on in the background of her life as she rose to prominence in the journalism and film industries in the 70s and 80s. Her story captures personal elements and decisions that have remained closed-off until now.
"She told me, 'Danielle, you know all of my secrets'," said Butler. "You know I'm telling the truth, because I've got the receipts."
The Maple Crew will be available in e-book and paperback formats on Amazon and other book sales platforms. The work has been independently published by Maple, as were her two previous titles, How to Become a Union Cameraperson and Keisha & Bobby.
###
About Jessie Maple: Jessie Maple is an American camerawoman and film director most noted as a pioneer for the civil rights of African-Americans and women in the film industry. Her 1981 film "Will" was the first feature-length independent dramatic film created by an African-American woman. She produced a second independent feature film in 1989 entitled "Twice as Nice". Throughout her career she has produced short films, documentaries and music videos. Maple has been celebrated internationally for her contributions to film and journalism.
Stay connected with Ms. Jessie by emailing her at JessieMapleBooks@aol.com 
For media inquiries and interview requests, please contact E. Danielle Butler at 678-653-3877 | Email: hello@evydanibooks.com