Tonia DeCosimo's Expertise Shines in "Single and Not Settling! A Journey of Surviving the Dating World"
Dating Expert offers advice and hope in new book. Also available for seminars and book signings.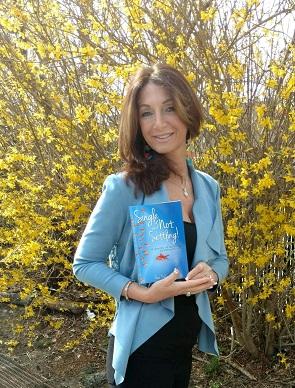 Press Release (ePRNews.com) - NEW YORK - Jun 17, 2017 - Tonia De Cosimo, author of the new book, Single and Not Settling! A Journey of Surviving the Dating World has taken her advice and her experiences "on the road." In addition to two major book signings, at Book Revue in Huntington, NY NY and Turn of the Corkscrew Books and Wine in Rockville Centre, NY, she's also been featured and interviewed on 21 different radio broadcasts. Tonia also writes for The Date Mix, Zoosk.com's online magazine, and also offers seminars and lectures on dating and relationships.
"Where do you get the time?" we asked her, "we know you run several businesses.
"I love what I do, and it's my mission to help people." She laughed, "Especially women who are still searching for love but aren't willing to settle."
Tonia's Date Mix bi-weekly column gives her the chance to share her experiences, advice, and ideas with those who are facing their own dating challenges. Her own journey has created a core of outstanding advice, and her book, Single and Not Settling! spreads her message out to people not involved with online dating. Interviews and reviews with her have appeared in the Huffington Post, Thrive Global and recently on PR Newswire's Jumbo screen.
Tonia is a successful entrepreneur and received her B.S. degree in Elementary Education and English from Manhattan College. Her career path, however, took her into the fields of marketing, publishing, and sales consulting in which she has worked successfully for the past 25 years. In that time, she has built and managed several companies including her own. She is also a member of N.A.F.E.(National Association Of Female Executives). In her spare time, she enjoys cooking, travel and spending time with family and friends. However, her all-time favorite is shoe shopping. Tonia, the proud step-mom of two teenagers, resides on Long Island with her husband, whom she met while finishing her book.
Providing a forum for singles, and creating an atmosphere of give and take is the crux of Tonia's mission. Her lectures, book signings and even media appearances all lead to the same message. She says, "Don't settle. First find yourself, know yourself and then you can seek someone to share your life, not complete it."
You can find Single and Not Settling! on Amazon.com, Barnes & Noble.com and in bookstores. For more insights into Tonia De Cosimo's advice and life, visit her website at http://toniadecosimo.com
Source :
Tonia De Cosimo