Dr. Pebbles Riley Joins Sasha Pilgrim Ifan and Minister Elder Esther Maurice
Dr. Pebbles Riley will host and be one of the speakers at Daughters of Zion Retreat At Marywood University. Dr. Pebbles Riley will join an array of guest speakers who will touch lives and inspire many to elevate to new beginnings.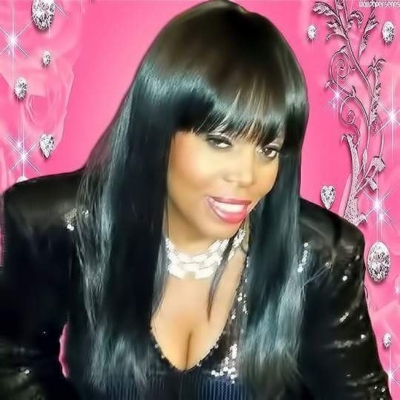 Press Release (ePRNews.com) - DUNMORE, Pa. - May 19, 2018 - WHEN it comes to Pebbles Riley, many know her through her work as leading a hip-hop artist, but this is a woman who works for her community and has a depth to her commitment to making a difference.
It is a career that spans four decades from when she emerged in the 1970s as a 'B-Girl' before going on to develop her career rapping and singing hip-hop.
Dr. Pebbles became one of the Herculords, Kool Herc's 1st Female MC. The music industry knows her as MC Pebblee Poo "Pebbles," and is known across the world for being the 1st Female Hip-Hop soloist in the art form known as Hip-Hop who she helped create and build a Billion Dollar Industry.
She is leading the next generation through music and uses her gifts to bless others. She received a Hip-Hop proclamation in June of 2013 for the First Female Hip Hop Soloist. Her work in music, however, is set to be recognized when she will be inducted into the Hip-Hop Hall of Fame in 2018.
Dr. Pebbbles has performed rap all across the world and has received several awards and accolades for her role in hip-hop culture. Pebbles is leading the next generation through music.
However, her life is not one-dimensional…
Pebbles worked with the telecommunication giant Verizon for 33 years before retiring in 2014. As a union delegate for over 40,000 members, this was a role with a purpose that matched her passion for rap.
She found herself in a position helping underserved union members strive for fair compensation, battle labor disputes, campaigning for improved conditions of employment in the workplace and assisting in negotiating enterprise agreements.
She also encouraged and promoted the training of delegates and members in matters affecting their conditions of employment. Working 40-hours a week,
In addition, she has worked directly with Camella Pinkney CEO of the Price of Legacy Coalition organizing back to school events, end of school year cook-outs, and feeding the homeless at Help Crotona in the Bronx. She has provided support and meals to over 20,000 children and adults while serving with Legacy Coalition.
Pebbles has always used her celebrity and gifts to mentor over 2,000 children and young adults interested in singing, rap hip-hop dance and becoming entrepreneurs.
She has produced hip-hop dance and talent competitions both nationally and internationally and trained her students to such a high standard that some have gone on to become influential in the media and entertainment industry, win television competitions including America's Got Talent and many major platforms.
As if that wasn't enough she has worked with thousands of young men and women in drug and gang prevention programs with several organizations.
Pebbles sits on the Board of Directors as Secretary with the Hip-Hop Foundation and is a proud member of Creflo Dollar Ministries, Joel Olsteen, TD Jakes, Bill Winston, and Joyce Meyers for over 10 years. In addition, she donates to St. Jude Children's Hospital and other organizations that help children. Day-to-day she continues to give back to her community and owns and Operates Xact Words, a growing custom greeting card company, and Simplified Silk, a national silk flower distribution company.
Pebbles manage to get her Ph.D. in Philosophy. Dr. Pebbles, is a Philanthropist, an International Motivational / Inspirational speaker who is now part of the Les Brown Maximum Achievement Team, Coach, Author, and Entrepreneur, who touches Thousands of hearts and mind on Activating Your Mindset, providing you valuable information on adding extra income to your Bank Account. Dr. Pebbles is the co-author of two books, "Reach Your Greatness" and "I Hate Being Broke" which in one she expresses how she made $108,000 in 7- months and currently teaching, how you can make money in 30-days.
She is a Real Estate Investor and Salesperson in the State of New York and resides in Pennsylvania where she designed and built her a 5100 sf home on 4.5 acres. Skies The Limit with Dr. Pebbles Riley.
http://www.pebbleepooworldwide.com
Source :
Shaunte Mathis

Business Info :
PEBBLEE POO WORLDWIDE
United States