Fine Lines Offering Stylish Handmade Leather Messenger and Ladies Handbags at Genuine Prices
Fine Lines is an online store known for offering a wide range of stylish, handmade and genuine leather bags at reasonable prices.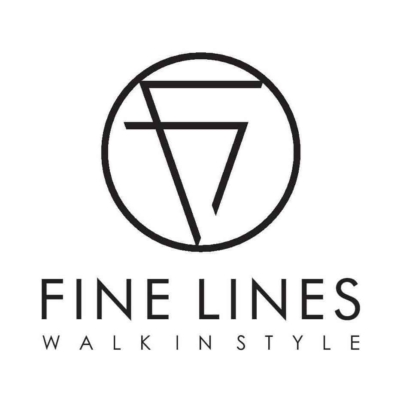 Press Release (ePRNews.com) - Kanpur, India - Feb 14, 2019 - With its base of operations in India, Fine Lines is one of the leading online stores offering a wide selection of handmade, stylish and genuine leather bags at highly competitive prices. As some of the highly experienced, expert and skilled hands are involved in the making of these bags, the entire selection currently up for grab at the online store offers customers a great many options. Equally enticing is the fact that every bag on offer is made using genuine, high-quality leather.
With the intent to put some light on the range of leather bags on offer for different purposes, the spokesperson of Fine Lines stated, "Our primary objective was, is and will always be to offer customers with the finest selection of leather bags. Every bag up for sale at our online store flaunts great finesse, bears an attractive design and helps add more style to the users' fashion. To widen our product line and give customers vital options, we keep on adding new products. We are also going to launch Hailey leather handbags soon."
Fine Lines understands that bags are one of the stylish accessories that help women in particular to create a style statement of their own. Customers can reach out to the online store to find a wide selection of leather bags available in different types, designs, sizes, shapes, luggage storage capacity and purposes at one place. Customers can choose from the stylish and unique pieces and be rest assured about the quality, durability and competitive prices. Since the craftsmen invest considerable time to make each leather bag different to what is available in the market, Fine Lines rolls out only a limited number of units for sale.
Elaborating on the selection of leather bags on sale, the spokesperson further commented, "What makes us stand tall among run of the mill online or brick and mortar stores is the fact that each leather bag up for sale is designed differently, bears great finesse, offers a different touch, unique feel and a great visual appeal. Other than the best leather, we also use industrial grade hardware in all the bags that make them robust enough to withstand rough use for a long time."
Every leather bag up for sale for men and/or women is so flawlessly built that it can impress even the most discerning of customers easily. The online store also offers a range of executive leather bags that are sturdy yet practical for working professionals. Bearing multiple compartments and pockets for satisfying the corporate needs perfectly, these leather office bags tuck laptop, necessary documents and other accessories easily. Therefore, those looking for the best laptop leather bags online  or genuine leather bags online  at fair prices can consider dealing with Fine Lines.
About Fine Lines 
Fine Lines is an online store that offers a wide selection of leather bags for different uses and purposes. The online store has a broad range of leather bags available in different sizes, types, shapes, designs, luggage storage capacity and purposes at highly affordable prices. The entire selection of bags is made using the finest leather. Hence, leather bags are durable and withstand the rough use for a long time. Apparently, those looking for leather ladies' handbags in India  can count on Fine Lines.
Source :
Fine Lines