FlipHTML5 Helps Create a Brand Book Online Without Hassles
FlipHTML5 provides an online digital publishing platform allowing brand owners to create a brand book online. Users do not have to download a desktop client, as everything is done on a web browser.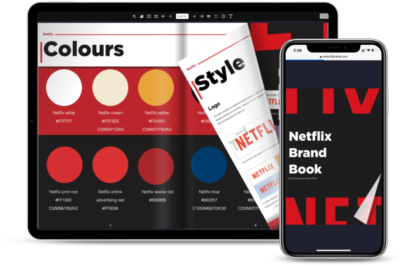 Press Release (ePRNews.com) - Hong Kong, China - Jan 13, 2023 - FlipHTML5 allows users to utilize an existing PDF brand book as a starting point to create a brand book online. Brand owners looking to create brand guidelines with FlipHTML5 can convert a current brand book into a flippable one online. The platform will quickly and automatically convert it into a book with interactive flip pages from PDF, PPT, Word, and images. Brand owners are able to add more than just text and images to their books. Thanks to FlipHTML5, digital brand books may now contain animations, audio notes, interactive links, brand films, and more dynamic elements.
Brand owners can easily create a brand book online with various multimedia elements using FlipHTML5's online editor. The editor has a user-friendly interface, allowing users to enrich their ebooks with a few clicks. It includes a collection of pre-made assets that are free to use, and users also have the option of uploading pictures, local audio clips, etc., from their personal laptops. What's more, Vimeo or Youtube videos are supported to be inserted into their digital books. FlipHTML5 online digital publishing platform enables users to alter fonts and text sizes to suit their brand's style.
Users will gain sharing freedom by using FlipHTML5 to create a brand book online as the book will be available online through its unique URL, QR code, and embed code. They are able to share their brand guidelines on social media platforms through links. Additionally, they can add the live flipbook embed code to the website and expose the brand books there. FlipHTML5 is dedicated to assisting its users in increasing their sharing options.
FlipHTML5 allows users to create a brand book online without worrying about the quality being compromised. Digital brand books are accessible on tablets, PCs, iOS, Android, and other devices. Since FlipHTML5 enables users to customize the book URL to make it more individualized, brand owners can add their brand name to the brand book.
"After creating a brand book online with FlipHTML5, you can share it on your preferred platforms with its URL and QR code, and impress your audiences in full-screen reading mode," says Winston Zhang, CEO of FlipHTML5.
For more information on how to create a brand book online, please visit FlipHTML5.
About FlipHTML5
FlipHTML5 is a digital publishing platform that provides tools for creating and polishing digital works. It aims to increase the efficiency and productivity of its users with easy-to-use features.
Source :
FlipHTML5 Software Co., Ltd.