FlipHTML5 Allows Brand Owners to Create Brand Guidelines Online
FlipHTML5 employs an innovative way to assist brand owners in communicating their brand voice. Users simply need to upload PDFs to FlipHTML5 to create brand guidelines that can be shared across all platforms.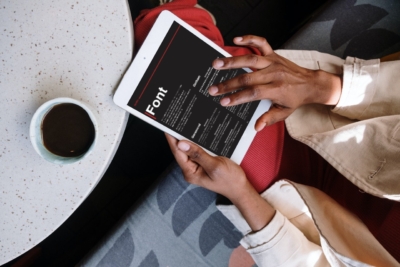 Press Release (ePRNews.com) - Hong Kong, China - Dec 21, 2022 - Users who create brand guidelines with FlipHTML5 are able to transform their current brand guidelines into a flipbook online. The software program will quickly and automatically create interactive flip pages from PDF, PPT, Word, and images. Users may add more than simply text and images, and they can now include brand films, audio notes, interactive connections, and even animations in digital brand guidelines. FlipHTML5's cutting-edge web editor does not require a desktop client.
The online editor has a user-friendly interface that makes creating brand guidelines with different multimedia elements easy. Users can add links with custom colors with just a click. The platform also offers a library of free-to-use images. Alternatively, it allows users to upload images from their local computers. Users may upload local audio files or insert an audio URL. FlipHTML5 greatly supports customization by changing the text font and size to match brand style, uploading a brand image, editing the URL that contains the brand name, etc., to make the brand guidelines trustworthy.
Brand owners who create brand guidelines with FlipHTML5 will enjoy the most adaptable brand assets after they publish finished brand guidelines as flipbooks on FlipHTML5, which is usually accessible online through URL and QR code. Brand owners can copy links of their brand guidelines, and send them to their business partners via email, share the brand guidelines to their social networking page's header with a pinned post, or add a live flipbook embed code on websites. FlipHTML5 is focused on helping its users expand the publication's reach in various ways.
"Make certain you have all the necessities before you create brand guidelines with our platform, " says Winston Zhang, CEO of FlipHTML5. "Or you can add something with the multimedia editor to make your brand guidelnes much more informative and engaging."
For more information on how to create brand guidelines, please visit FlipHTML5.
About FlipHTML5
FlipHTML5 is an online publishing platform based on HTML5 technology. It provides a wide range of options for creating digital content for websites, online user manuals, digital annual reports, flipping digital magazines, digital photo albums, and digital publications.
Source :
FlipHTML5 Software Co., Ltd.