Flooded in Salt Lake City? Mr Expert Plumbing will keep you afloat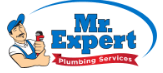 Press Release (ePRNews.com) - Murray, UT - Jul 11, 2019 - Residents in Salt Lake City are being urged to put in a call for help to Mr Expert Plumbing if they need to get a water-related problem fixed urgently.
Mr Expert Plumbing provides and specializes in Salt Lake City plumbing, repairs, replacements, maintenance and drain cleaning services.
Their team of licensed and insured plumbers can assist house and business owners the best way possible and fix any plumbing job right the first time.
"Our Salt Lake City plumbers specialize in finding and fixing plumbing issues," said Luis Castillo, founder of Mr Expert Plumbing. "We're on call for plumbing emergencies seven days a week, 24 hours a day.
"Whether people need plumbing repairs, installations or renovations, we respond promptly and complete most jobs the same day."
Their plumbers are skilled in locating and repairing plumbing issues throughout the entire home including locating pipes with low water pressure, finding and fixing pipes that have water leaking, repairing high water pressure pipes and cleaning slow draining tubs or slow draining sinks.
Mr Expert Plumbing, which has been in business since 2002, also provides services on Salt Lake City water heater repair and replacement, pipe thawing, water leak detection, and inline inspections.
The team is also exceptionally skilled at offering advice, servicing and problem-solving homes' HVAC systems.
"Air conditioning is responsible for keeping you comfortable in all seasons of the year, offering warm air in the winter and cool air in the summer months. But if you're not getting the performance you need, we offer heating and AC repair," added Mr Castillo.
"We can help you tune up your existing system or replace it with select a new model installed for better efficiency heating and cooling. A professional air conditioning installation is critical to maximizing the energy efficiency of the system."
Mr Expert Plumbing also offers hydro-jetting for commercial plumbing projects to get rid of clogged sewer lines or as an advanced cleaning method to get rid of severely clogged pipes in residential properties.
If you require their services or want further information, you can either click on the website – https://www.mrexpertplumbing.com/ – or call them on 801-560-8207. They also have a Facebook page under Mr Expert Plumbing.