Forever Cakes – The Provider of Special Delectable Wedding Cakes and Birthday Cakes Calgary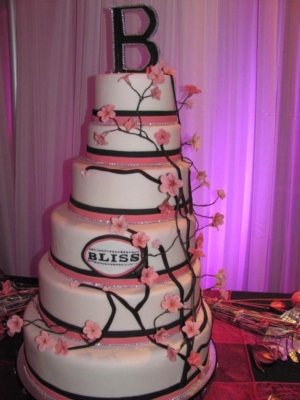 Press Release (ePRNews.com) - CALGARY, Alberta - Dec 05, 2016 - Considering the importance of any occasion, every person is excited to make the most of the day and make it special in every way possible. This is why they look for the best and well decorated wedding cakes Calgary and birthday cakes Calgary and cakes for such other occasions. Forever Cakes has thus taken the stances of providing their customers with all that they require and customize the same according to the occasions and requirements.
About the Company
Marcia Valencia, the brain behind the culmination of Forever Cakes, is a creative visionary. With the sole vision of providing the best cake decorations and make the special day of her clients even more special, she had established the foundation of Forever Cakes as a licensed business based in Calgary, valuing the creative details of the people and the great tastes that goes into all her products. Whether a person is in need of Wedding Cakes Calgary, Birthday Cakes Calgary, cakes for any other occasion, or a simple message of "I Love You", they can cater to the cake requirements of every occasion. They also offer a varied range of pastry cream puffs, macaroons, cake balls, cupcakes, mini cupcakes and cookies.
As a matter of fact, they also provide the services of pickup and delivery upon the request of the clients, and an order must be placed at least 2 weeks in advance for ordering a cake of 2 tiers or less for getting the most outstanding quality of cakes and their respective decorations. Again, for the cakes larger than the given size, an order must be placed for minimum 1 month in advance in order to get the best results. However, last moment orders are also taken on certain occasions depending upon the availability of the store. However, last minute rushes must be avoided in order to get the utmost level of customer satisfaction and best quality of the products.
The people interested to place their orders can always do so by visiting their official website at http://www.forevercakes11.com/ or contacting them at the details as given below.
Contact Information
Forever Cakes
Street Name: 147 Bridle Crest St.
City: Calgary
Country: Canada
Post Code: t2y 5j1
Primary No.: (403) 473-4622
Email: forevercakes11@yahoo.com
Business Hours:
Monday – Friday: 9am to 7pm
Saturday: 10am to 7pm
Sunday: On special occasions
Source :
Forever Cakes