Gabrielle Bates Shines as Millennial Beauty Industry Mogul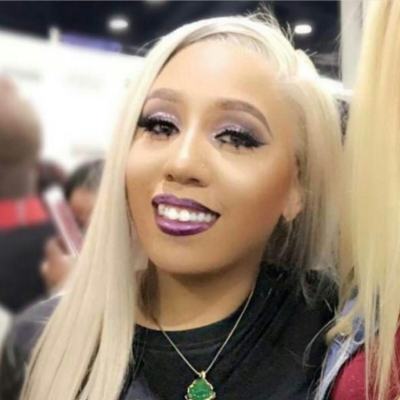 Press Release (ePRNews.com) - ATLANTA - Apr 17, 2017 - The reigning "Jill of all Trades", celebrity hair stylist Gabrielle Bates launches a new sector to her budding empire. Effective May 2017, the fresh-faced 28-year-old will take a step from behind the chair and into the forefront of the multi-billion dollar beauty industry to put on her instructor hat.
Hailing from Florida, Gabrielle always had an entrepreneurial spirit—and knowing that education would give her an added boost toward success, she attended Savannah State College, The Art Institute of Fort Lauderdale and ultimately Margate School of Beauty. In 2015, and with a "won't take no" attitude she relocated to Atlanta. Anchoring herself in the beauty industry, she had one thing in mind—taking the industry by storm. She not only mastered the art of hair; nails and make-up artistry are also major components of her repertoire.
Since she began her career, her network has expanded beyond the scope of just one region. With her own appearance as a live billboard, fellow stylists, industry heavyweights, celebrities and upscale women worldwide have expressed admiration for her work. Her high-end clientele has taken her everywhere from Nashville to New York, Houston, Dallas, Miami and most recently, Los Angeles as a frequent stop.
For 2017, Bates' goal is to launch a classroom-style instructional program geared toward aspiring hair stylists and beauty industry hopefuls. Skills to be taught within the curriculum include her highly sought after signature raw frontal installation technique. Following the introduction of the teaching platform, she plans to unveil a virgin hairline and brand exclusive styling products.
Gabrielle aims to catapult her training classes to a nationwide platform and grow her corporation to a global status shortly thereafter. She also has plans to get in front of the camera in order to increase brand awareness and generate awareness as a voice or her clients with medical conditions. In the latter months of the year, she hopes to position herself for panel placement and ambassadorship opportunities.
Thrust into such a large and daunting industry, she experienced success very quickly. Gabrielle prides herself on the amount of personal and professional grown she's experienced in the short time she's been up and running. "I have become more observant and humble. It's not solely about the money."
Aside from her for-profit ventures, her heart and passion for people keeps her grounded. Offering pro-bono hair units and styling services to cancer and alopecia sufferers brings her unequivocal personal award. She plans to continue these charitable actions indefinitely.
"I've been doing hair since I was 11 years old and I always knew that it was a stepping stone to my ultimate purpose. Entrepreneurship and helping others runs heavy through my veins." –Gabrielle Bates, 2017
Bates is an influencer who inspires others daily. Her current social media presence (112K+ followers) makes her visible to a broad audience—a plus for her new ventures and boasting brand accessibility as a bridge from herself to consumers.
At the core of her success is unquestionable quality, care for others and excellent results.
To inquire about upcoming classes, contact: booking@thegabriellebates.com. For more information on Gabrielle's other enterprises, please visit: www.TheGabrielleBates.com
For business, media and other inquiries, contact: booking@thegabriellebates.com
Follow on social media: IG: @TheGabrielleBates TW: @GabrielleBates_
Source :
The Gabrielle Bates