Gaggle Mail allows you to 'Compose New Messages' within Mail
Gaggle Mail announces new feature 'Compose New Messages' within Mail.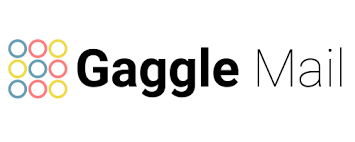 Press Release (ePRNews.com) - WOKING, Virgin Islands, British - May 17, 2017 - Gaggle Mail announces new feature 'Compose New Messages' within Mail. With the New feature you can send message to your group by composing new messages. Sending a message to your group (church groups, book clubs, sports clubs, Small offices, Interest groups or much more) has become much simpler.
Gaggle Mail enables you to manage your group email list efficiently, and in a simple way, within a few clicks, you can setup your permanent group email account on Mail. It also provides you with an ability to import and export your contacts. Moreover, you can also keep track of every activity with the help of message archive and delivery reports. Whether you are a church group, sports team, book club, networking society, housing association, non-profit organisation or anything else, gaggle mail is useful for everyone.
Gaggle Mail has a fully functional text editor, which enables you to organise your message effortlessly. Using the toolbar actions, you can add links, lists or images to your messages very easily. With this new feature, you can also alter the HTML text of the message.
New 'Compose New Messages' feature works great on desktop and it is also mobile friendly that implies that you can access your mails from anywhere. While using the Gaggle mail on the desktop, you can use this feature by clicking Compose button present on the top left of the homepage of the mail interface and on mobile it can be accessed quickly from side-out menu present of the mobile version.
As any reputable company, Gaggle continuously implements necessary changes to give their customers the optimum pleasure to use their products. With 'Compose New Messages' Gaggle has taken a step forward to give every user a professional feel, technologically advanced and user-friendly features with simple navigation – you just need to type in your message and click on 'send'; and your message will be sent. Their team is also looking forward to introducing and improving other add-in features that will allow you to reply to messages directly from the web interface. It will be useful for individuals using the Daily Digest option (Email notification with summary of new replies of any discussions you follow).
If you have any feedback or suggestions for Gaggle Mail, big or small, please do let us know we'll really appreciate it.
help@gaggle.email
About the Author:
Gaggle Mail is a simple and easy to use Group Email service. It is easy to setup and maintain an email group on Gaggle. We provide you with your permanent @gaggle.email address that everyone in your group can use to contact everyone else in the group. Any email sent to that address is forwarded to everyone in the list. This makes it simple to communicate with the whole list without having to remember everyone's email address. We're determined about keeping things simple.
https://gaggle.email/
Source :
Gaggle Mail