Geir Ness Launches Signature Disney "Frozen in a Bottle" Fragrance in Disneyland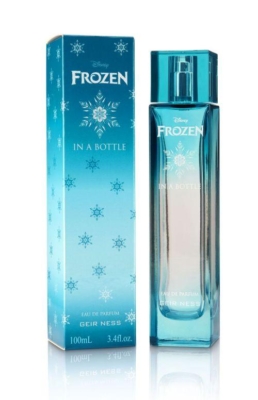 Press Release (ePRNews.com) - ANAHEIM, Calif. - Jun 20, 2017 - Geir Ness Launches Signature Disney "Frozen in a Bottle" Fragrance in Disneyland
ANAHEIM, Calif., (June 24, 2017) — Norwegian designer Geir Ness has collaborated with Disney on a signature fragrance, "Frozen in a Bottle" that was released in Anaheim's Disneyland on May 4, 2017. Ness will be in Disneyland's Le Bat en Rouge from 1-5 pm on Saturday, June 24th for the fragrance's official Disneyland launch.
Based on Disney's global box office hit "Frozen," the fragrance was created to capture the essence of the film in a bottle.
"The movie was phenomenal at capturing the winter beauty of its setting, inspired by the fjords of Norway," says Ness. "For inspiration, I sat alone in the Norwegian mountains, taking in the spectacular scenery, the crisp clean air, pure white snow, and glistening glaciers." But that wasn't all the acclaimed designer was striving to accomplish.
"It was important to me to not only capture the essence of the Norwegian mountains and fjords, but to reflect the arc of the film's story. I wanted the scent to capture the emotions of the film." Because of this, he says, "Frozen in a Bottle starts fresh, clean, and powerful like the movie and develops into a soft, light, and intoxicating fragrance evoking the film's heartwarming conclusion."
"Frozen in a Bottle" is available for $70.00 for a 3.4 oz spray bottle, and $50.00 for a 1.7 oz spray bottle, at Disneyland, Disney World/Epcot, Disney Cruise Line, and online at geirness.com.
CONTACT:
Beatrice Davis
Sassy B Worldwide Productions, Inc.
beatriced@sassybworldwide.com
Phone: 773-525-5744
Source :
Geir Ness