Get Fit Dubai Running Extensive Listings on the upcoming Sports Events in Dubai
Get Fit Dubai, a highly rated web platform dedicated to fitness and fitness freaks, is running a vast database of upcoming listings on sports events in Dubai and the UAE.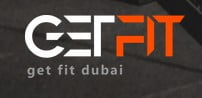 Press Release (ePRNews.com) - Dubai - Nov 11, 2019 - The bottom line at Get Fit Dubai is to ensure fitness across all age groups, genders and occupations in Dubai. Get Fit Dubai is a technology-driven web platform built to run listings on the best gyms, personal trainers, nutritionists and fitness events in Dubai. The user finds all the relevant information on each listing, including facilities, prices, location and services. He/she is, thus, relieved from wasting time and effort on research and can utilize the extra time to get fit. Get Fit Dubai is available on PCs, tabs and Smartphones, via both, web browser and app.
The spokesperson at Get Fit Dubai recently stated, "Achieving fitness is a tall order. At Get Fit Dubai, we have several ways to make it easy, quick and affordable for the residents of Dubai. We maintain a vast, updated database to help users find exactly what they are looking for. The database is finely indexed into several, well-defined categories for easy and quick searches. The user can compare services and service providers, and make direct bookings. With our aesthetic, efficient, responsive and intuitive platform, seamless user experience is always guaranteed."
Get Fit Dubai believes that fitness objectives vary from individual to individual. Accordingly, the web platform provides listings on weight loss, body-building, conditioning, body sculpting, and aerobics classes across the UAE. A vast array of gyms, including ladies' gyms, is also listed to help users find a suitable one, just like that. For those who struggle to visit a gym regularly due to any given reason, Get Fit Dubai offers Personal Trainer listings. The user is free to decide for a personal trainer based on his/her budget, special skill set, location and goals. The platform also lists the latest offers for fitness classes, massages and healthy food providers in UAE.
On sports events in Dubai and UAE listings, the spokesperson further stated, "Dubai is widely known for Camel and Horse Racing. Contrary to popular perception, they are not the only sports events in the City of Superlatives. Think tennis, Grand Prix, muscle shows, rugby, marathons, cliff diving, cricket and beach soccer, Dubai offers it all and more to delight the sporty populace. The sports events are quite frequent, which makes keeping track of them a big deal for anyone who wishes to watch them live or participate. At Get Fit Dubai, we have got them covered. We have a web page dedicated to upcoming sports events in Dubai and UAE listings."
Those wanting to participate in a sports event in Dubai can sign up through Get Fit Dubai. The process is easy, simple, reliable and quick, accomplishable in a matter of minutes. Plus, the web platform also features stores offering superior supplements and fitness products to give fitness enthusiasts the extra push. Get Fit Dubai is also beefing up fitness-related knowledge of users with a vast onsite blog.
About Get Fit Dubai:
Get Fit Dubai is helping people get fit in Dubai. It's a web platform running listings on gyms, personal trainers, nutritionists and sports events in Dubai and the UAE. Lately, Get Fit Dubai has emerged as the leading destination for those looking for the cheapest gyms in Dubai.
Contact Information:  
Get Fit Dubai
Website: https://www.getfitdubai.com/
Source :
GetFit Dubai