GetFit Dubai Providing the Best App to Locate the Right Fitness Centre or Sports Events to Attend in Dubai
GetFit Dubai is running a mobile application called Get Fit Dubai, which is great for fitness enthusiasts to find the most appropriate gyms for a workout, as well as various sports events held in Dubai.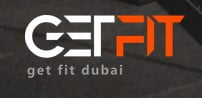 Press Release (ePRNews.com) - Dubai - Jan 08, 2020 - GetFit Dubai offers its highly functional fitness app that people can use to find personal fitness trainers, track their training, and find gyms and special events. As they get it all at their fingertips, they can save their time from research and use that time to get fit. Many people struggle to go to the gym because they do not know what to do or how to motivate themselves. For them and for those who are new in Dubai, the app helps in finding new friends in a gym close to their home.
While attending a sports event in Dubai, the spokesperson of GetFit Dubai asserted, "Even the ladies can now find a ladies' gym near their place. Modern-day women often struggle to keep up with their fitness goals, primarily due to a stagnant lifestyle, and in some cases, because of the absence of an appropriate workout environment. At Get Fit Dubai, we understand this tricky situation and completely agree to the fact that women can go about their fitness regime more efficiently in an all-women arena."
The fitness app, GetFit Dubai, is downloadable on Apple and Android devices. The app presents a carefully curated list of the leading gyms that also include ladies' gyms. Each of these gyms is well-equipped to help people reduce weight, gain muscle, and strengthen and tone their body, thereby helping them achieve the desired level of fitness. Get Fit Dubai only lists the gyms that offer state-of-the-art equipment and all the relevant facilities like access to nutritionists, personal trainers, and changing rooms.
The spokesperson also stated, "Using our app, people can immediately get in touch with fitness centers or gyms that appeal to them the most. They can also sign up on the app for the best upcoming fitness and sports events. Contrary to the popular belief, Dubai is home to a much wide array of sports than the renowned camel and horse racing. Right from tennis championships to Grand Prix, muscle shows to marathons, rugby to cliff diving and cricket to beach soccer, Dubai has it all."
The GetFit Dubai app not only lists the top gyms in Dubai but it also lists a variety of sports event in Dubai. The app users can explore through the latest sports events and revel in that much-awaited adrenaline rush. Whether they participate in the events or simply watch them live, they are sure to enjoy some of the most rejuvenating moments of their life. Some of the recently held events covered on the app have been the Standard Chartered Dubai Marathon, RAK Half Marathon, Dubai Crossfit Championship, Dubai Active Show 2019 and Mubadala World Tennis Championship.
About GetFit Dubai:
GetFit Dubai provides a user-friendly fitness app that helps people in locating the best fitness center in Dubai or other places in the UAE, as well as in finding their ideal personal trainer easily and quickly. The fitness app also gives access to information on various sports events that people may be interested in. Fitness-conscious individuals can get attractive deals and offers on the Get Fit Dubai app to try newer and exciting things.
Contact Information:
GetFit Dubai
Email: info@getfitdubai.com
Website: https://www.getfitdubai.com/
Source :
GetFit Dubai