GetFit Dubai Offering the Best Fitness App to Locate Affordable Gyms and Personal Trainers
GetFit Dubai is providing a highly functional app that helps fitness-oriented individuals in locating their favorite gyms in their area or personal fitness trainers in Dubai.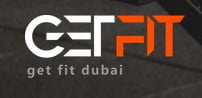 Press Release (ePRNews.com) - Dubai - Sep 13, 2019 - GetFit Dubai has launched a mobile app that is also called Get Fit Dubai. This fitness app is available for download on Apple and Android devices. The app lets its users sign up for the best upcoming fitness events in the UAE. Health-conscious people now do not need to waste their time on research and use the extra time to get fit. With the Get Fit Dubai app, they can easily and quickly find their ideal personal trainer for their next appointment.
In a recently held personal interview, the spokesperson of GetFit Dubai revealed, "We are introducing our wonderful fitness app that lets people in Dubai and Abu Dhabi schedule their workout sessions at their favorite gym. Workout training is now available at their fingertips. Many individuals struggle to go to the gym because they do not know what to do or how to motivate themselves. Now, all such individuals can easily hire a personal trainer based on their workout and fitness needs."
The Get Fit Dubai app lets its users find a personal trainer according to their budget, location, or a special skill set. People new in Dubai can also now register for their next sports event and find new friends in a gym close to their home. Whether it is a marathon or the Strongman competition, they can choose to sign up for whatever they find good. The app also keeps providing great deals and offers so that people may have newer and exciting things to do.
The spokesperson further informed, "From a free Yoga class to a good deal on deep tissue massage, our app users can enjoy a variety of deals from time to time. We also provide opportunities for personal fitness trainers to showcase their unique skill sets to the right audience and guarantee their next booking. There are several membership options on our app for personal trainers. They can choose to go for the subscription for a month, three months, six months or a year. There are also interesting discounts available on membership packages."
The GetFit Dubai app does the profile listing of its subscribed personal trainers, as well as provides featured exposure to them. The app users may not only find the cheapest gyms in Dubai  but they can also use make their bookings and payments for personal training of fitness in Dubai . Additionally, the app users have access to all personal profiles of trainers, along with their contact details. The app is a medium to get users and trainers together.
About GetFit Dubai:
GetFit Dubai operates an application that its users based in the UAE can download on their mobile devices and use to find the right fitness trainers. The app is also useful for locating gyms, sports events, and nutrition shops across the country. While the Android users need Android 4.4 and up to download this app, it is also compatible with iOS 10.0 or later, powering any iPhone, iPad or iPod Touch device. Users can even have this app to track their training and improve health.
Contact Information:
GetFit Dubai
Website: https://www.getfitdubai.com/
Source :
GetFit Dubai