Get To Send Lovely Gifts To India Via Sendgift2india.com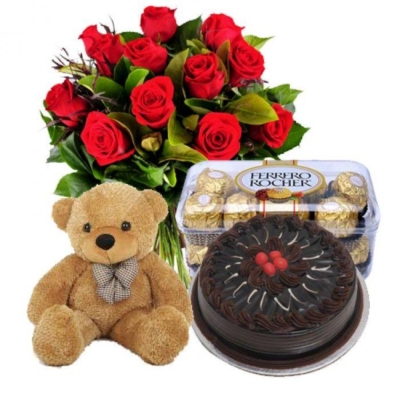 Press Release (ePRNews.com) - KOLKATA, India - Apr 12, 2017 - Send Gift 2 India a leading online gift store has some great options for the Indian community settled in the United States who would love to send people back home some heart touching gifts. It is perhaps a hectic schedule, which prevents you from flying down to India and be with your family or friends. However, you can always make up as they are offering you the best quality for sending gifts to India. It was at the launch of their newly mother's day gift section that the CEO/COO, Mrs. Sudha Singh spoke at length on their plans to offer the best of customer satisfaction. You will literally love it as you surf into the easy to navigate official website and get into the details. The focus as of today is on the range of mother day gifts because the event is around the corner. However, you can always expect a lot more on offer from this top online gift store.
For those of you eager to send gifts to India, they offer you the best of cakes and flowers. It is at the point sourcing the products that they score over their competitors. They work closely with the best of bakeries and florists so you can expect the quality to be highly superior. The gifts are certainly lovely and you will love it all the more because they also look into packaging issues with equal importance. You also get to choose some of the best of gift hampers. They offer an easy to navigate official website sendgift2india.com and therefore, you should find it easy to place the order. Just clear the payment and you can now sit back while they offer you the best of professional services. The gift will be delivered to your address right on that specific date and in a perfect state to the person concerned.
Source :
DbsEgifting Solution