Grande Air Solutions Exercises Caution During COVID-19 Pandemic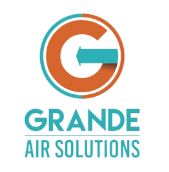 Press Release (ePRNews.com) - Hutto, TX - Apr 13, 2020 - The Coronavirus is at the forefront of almost everyone's mind around the world. With numbers still climbing, caution must be taken when social interactions occur. For homeowners, HVAC problems are again happening, requiring home service professionals like Grande Air Solutions to make house calls.
Grande Air Solutions is a family-owned and operated HVAC company providing repair, installation and inspection services to the Hutto, TX area. Treating every customer like family, safety is a top concern. Their team takes all necessary precautions to ensure they are doing their part to prevent and slow the rapid spread of COVID-19. Their team has been going the extra mile, through screenings and personal protective gear to ensure both homeowners and customers are safe.
Screenings are a primary first line of defense. For employees, they will be screened before each shift to determine whether they have been in contact with confirmed positive cases. They will also be unable to work if determined they have a fever, cough, or other symptoms. When customers call in for service, they will be asked similar questions, including if they have had any contact with a positive COVID-19 person, or if they have any symptoms. While the HVAC contractor is somewhat dependent on the honesty of their customers, they will be taking necessary precautions on site too.
Wearing full-scale PPE throughout the entire service call is essential. Many home service workers are used to wearing protective suits and gear during their regular line of work. When a customer contacts Grande Air Solutions for repairs, their technicians arrive suited up, covering their usual work attire. They will also be outfitted with gloves and masks, for additional protection. Following every job, hand washing and sanitizing is a must.
A representative for Grande Air Solutions had this to say on their efforts to combat the spread of COVID-19, "Our top priority is our customers and staff. We want everyone to remain safe throughout this challenging time while getting the heating or cooling services they need."
During this time, service calls are limited. Regular maintenance requests can be delayed for the safety of homeowners and technicians. However, for emergency services that can't wait, like a broken air conditioner, which affects the comfort of the home, these calls can be taken, and a repair or replacement be made. While there is a stay at home order in effect for most of the control, it's essential that safety be a top priority. Grande Air Solutions continues to deliver outstanding heating and cooling services to the Hutto, TX area, using protocols that ensure homeowners and employees are safeguarded against the Coronavirus.
For more information on Grande Air Solutions please visit https://www.grandeairsolutions.com/. For questions contact Isael Garcia at 512-677-4424 or by email at grandeairsolutions@gmail.com.