Grocare India Offers Effective Treatment for Haemorrhoids and Tinnitus
Grocare India is known for offering a wide selection of research-based, effective and highly affordable solutions for diseases that result due to wrong lifestyle choices.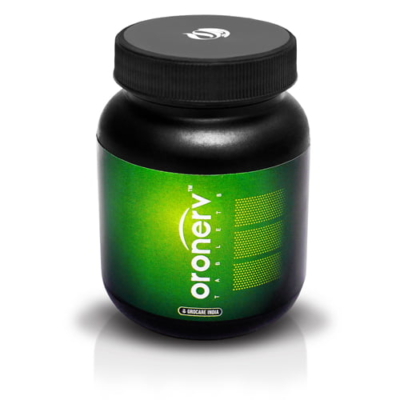 Press Release (ePRNews.com) - Pune, Maharashtra - Jul 18, 2017 - Maharashtra-based Grocare India leads from the front when it comes to offering research-based, effective and affordable solutions for chronic disorders that result owing to the bad lifestyle choices. With the establishment of the company in 1950 started a deep research for decoding the process of the human body for good. The company enjoys formidable reputation and tremendous popularity for offering a wide selection of specific, result-oriented and above all, safe to use formulations that are quite effective in curing problems and everyday discomforts originating due to bad lifestyle choices.
While talking about the products and services on offer, one of the senior executives working with Grocare India stated, "We enjoy a considerable popularity and market leading position for offering people research-based solutions to cure the health problems that come with poor lifestyle choices. Equally enticing is the fact that customers can use all our solutions without any inhibitions whatsoever. By doing so, we are quite successful so far in providing people healthy alternatives and help them get rid of diseases."
In the industry for a considerable time now, Grocare India has researched and developed a wide selection of formulations that are quite effective in curing many diseases. The company strives hard to find the root cause of the problem and uses research-based formulation to eradicate it once and forever. For this purpose, it has already invested a considerable time, resources and finances for the research of various formulations as well as bettered it over the time. Hence, the company is in a position to offer effective solutions to chronic lifestyle disorders. What's more is the fact that the company has analysed the effects of every formulation on different people and bettered them over a period of time.
When asked about the Tinnitus, the senior executive further stated, "We understand how annoying Tinnitus can be on any given day. Hence, we offer Oronerv & Acidim that help heal tinnitus within a few months naturally. Acidim we develop is the only research-based formulations in the market that help balance the pH of the entire body seamlessly. Besides this, Oronerv is a result of years of research, hard work and is developed to restore as well as synchronise the vascular and nervous system in the body specifically."
Besides this, Grocare India is also known for offering an effective solution for haemorrhoids, which occurs when the area around the anus and rectum becomes swollen owing to congestion and/or swelling of veins. This can result in blood discharge, acute pain and discomfort while passing motion. It may cause anal itching and discomfort while sitting and driving. The company helps in curing the haemorrhoids naturally. Therefore, those who are interested in knowing how to naturally cure haemorrhoids or finding the Ayurvedic treatment to remove varicose veins can reach out to Grocare India.
About Grocare India
Established in the year 1950, Grocare India provides credible, effective, research-based and affordable solutions for the chronic lifestyle disorders. This one of a kind Indian organisation, Grocare India has conducted deep research on the process of human body and developed formulations after many tests. These formulations are quite effective in curing many diseases resulting out of bad lifestyle choices. The best part is there are no inhibitions of side effects whatsoever. Therefore, who want to buy herbal medicine for tinnitus online can count on Grocare India.