HighPoint Technology and VB Consulting Form Partnership to Improve Student Success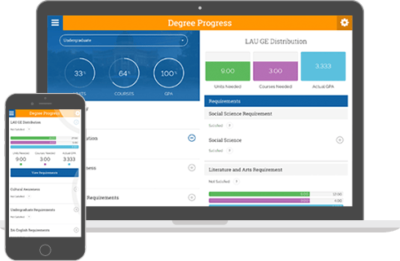 Press Release (ePRNews.com) - TEMPE, Ariz. - Apr 10, 2017 - HighPoint Technology Solutions, Inc. (HIGHPOINT), in conjunction with VB Consulting, is proud to announce a strategic partnership to offer their respective products and services together for PeopleSoft Campus Solutions customers who strive to have a greater impact on student success. HighPoint and VB Consulting will be able to provide higher learning institutions with a turnkey solution that directly impacts the institution's ability to provide students and staff with the latest technology.
VB Consulting provides consulting services for higher education clients at 2-year, undergraduate, and graduate colleges and universities, both nationally and internationally. While services are customized per client, common areas of expertise include HCM and Financials Systems, software customizations, and ERP implementation of products such as Oracle's PeopleSoft Campus Solutions.
VB Consulting services complement HighPoint's suite of PeopleSoft-based product solutions. HighPoint has been consulting with higher learning institutions for more than a decade, bringing to market highly targeted products that expand the functionality of PeopleSoft Campus Solutions while addressing specific pain points. HighPoint products are purposely designed to enable students and faculty to seamlessly execute tasks more efficiently with access to real-time data.
"The partnership brings together two companies committed to improving student outcomes through advising, enrollment, registration, financial aid and degree planning," says George Amalor, founder and CEO of HighPoint Technology. "Combining our efforts with those of VB Consulting will solidify our stance as leaders in higher education innovation as we improve student outcomes."
"We've been consulting with higher learning institutions for years," says Valaurie Lee, founder at VB Consulting. "We love the work that HighPoint is doing in this space and it just made sense to partner together to drive more impact in student success."
Higher learning institutions are already benefitting from the strategic partnership. Los Rios Community College hired VB Consulting to expand their PeopleSoft Academic Advisement set-up and was attracted to the added capabilities that HighPoint products brought to the table. "PeopleSoft is a great student information system, but we realized we could leverage greater service functionality for our students and staff from the bolt-on solutions of HighPoint and the expertise of VB Consulting," explains Joe Carrasco, IT director at Los Rios Community College. "We believe we are getting the best the industry has to offer in both the implementation of PeopleSoft and the products and services delivered by HighPoint and VB Consulting.
About HighPoint Technology
HighPoint (https://www.mhighpoint.com/) is a student success company and a market leader in mobile technology and financial aid automation for Oracle's PeopleSoft customers in higher education. We work with approximately 130 institutions impacting more than three million students in the United States daily.
About VB Consulting
Headquartered in Atlanta, VB Consulting (http://vb-consultinginc.com/) was established in 2002 to serve clients from Canada to California, helping them implement Oracle Higher Education Suites. Our consultants have years of experience gained from working with public, private, higher education and local, state, and federal government agencies.
Source :
HighPoint Technology Solutions

Business Info :
HighPoint Technology Solutions, Inc.
2332 Galiano Street, 2nd Floor
Coral Gables, Florida - 33134 United States
Phone: 800-767-0893
Website:
http://www.mhighpoint.com