How an Indian e-commerce company 'IndiaRush' surviving without funding?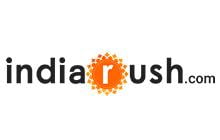 Press Release (ePRNews.com) - New Delhi, India - May 16, 2017 - Beating all odds and scribbling its presence everywhere, IndiaRush has come a long way. If one looks back & recalls the time when the company made its first step in the market, the journey is no less than a milestone. Being the best ethnic fashion brand for women across all over the internet,
IndiaRush had made all of it without any investment from the external sources. The reason behind the massive breakthrough of the company is its basic working module and constructive approach. Since its inception in 2012, the prime focus of the framing members is to have an In-house intelligence and community of initiators who have got heap of ideas and contemplation. Without being funded by any of the market's moneylenders, the company made its presence evidently visible by attracting huge female audience and generating substantial revenue year by year. It definitely calls for a mammoth achievement for an e-commerce business in current market scenario.
What works most for the company is the in-house environment which is all about exposure and driving new strategies to achieve more & more. The self-driven team of 50-60 people is always prepared with open arms to take more and give massive. IndiaRush firmly believes in the theory of empowering people and bestowing them with entire transparency so that everyone stays on the same page.
Also, the fact that the company moved from being brand for both men and women to only women oriented fashion store is the response showered by the audience.  Women and shopping go hand-in-hand so the company joined hands with both ends and decided to walk simultaneously. From ethnic to western, traditional to trendy, jewellery to fashion accessories, festive look to office look, the website provides the complete wardrobe for every woman, be it rural or urban.
Moreover, the online store has received much appreciation for its theory of being fashion informative and illuminative. The ensemble of various different looks of women varying from every age to body shape and involvement of latest fashion trends are some of the best works of IndiaRush till today. Relishing the market from past five long years, IndiaRush made sure to stay forever with flying colours and without succouring any external funds or investment.
For more information visit https://indiarush.com/
Source :
indiarush