Installing a Walk-In Tub Is the Biggest Solution for Dependent Seniors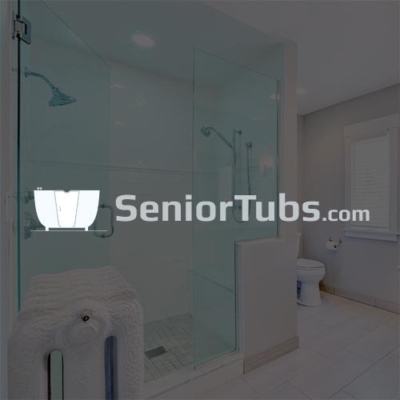 Press Release (ePRNews.com) - TORRANCE, Calif. - May 03, 2017 - Certain rooms within the home impede a senior's mobility and independence due to the nature of their daily use, namely bathrooms. Bathrooms have seen accidents especially among seniors for years, yet the problem persists to this day. Around 2.8 million seniors are treated for fall injuries every year with the vast majority of those falls occurring in the bathroom. And that number is steadily rising every year.
As a countermeasure, seniors who know how dangerous it can be to bathe or shower alone end up relying on a caregiver or relative to assist them in this daily undertaking. Upon examining the effects of this, it is clear that the person experiences a reduction in their emotional and mental well-being when they lose touch with their sense of self-determination.
Just How Important Are Domestic Spaces to Seniors?
A study published in the Cambridge University Press in 2002 called "Domestic spaces: uses and meanings in the daily lives of older people", found that aging seniors struggled to regain their sense of self-determination in situations where the home or care facility didn't support their limited mobility (i.e. essential home items were hard to reach, hallways were too tight for a wheelchair, ramps were lacking, bathtub walls were too high, etc.). But to the extent that their loved ones notice the mobility problem, a senior finds him or herself in an environment more supportive of his or her daily living.
There are six activities of daily living or ADLs shared by all of us: eating, dressing, transferring, toileting, continence, and bathing. Handicapped or disabled seniors may find trouble with accomplishing all six by themselves. But there are technologies available to answer to each one, particularly with bathing and transferring.
A more cliff-notes approach to this issue can be found here (https://seniortubs.com/benefits/mobility-and-independence).
Current Persistent Problems with Walk-in Tubs
The walk-in tub fills the void left by a caregiver and enables an elderly person to maintain their hygiene independently. A misinformed article currently circulating the net called "Buying A Walk-In Bathtub – Your Biggest Mistake? (http://homeability.com/a-walk-in-bathtub-your-biggest-mis…)" is drastically exaggerating recurring misconceptions about these units. It's not entirely the author's fault as walk-in tub companies are just like all other companies who shamelessly market their products aggressively, but that's no ground to shun the units outright.
A recurring problem with most walk-in tub purchases is that the units turn out to be too small, too slow, too uncomfortable, and so on. A simple solution to this persistent problem is for the buyer to guarantee the unit's actual specs prior to buying it. Ella's Bubbles, for instance, boasts of its dual-drain technology built to drain the water within 80 seconds in working plumbing conditions. Moreover, the dimensions of the unit can also be determined ahead of time. It's never the provider's fault if a unit is too small or big.
Another major misconception about walk-in tubs is that they're all wheelchair-accessible by default. The truth is that how accessible a unit is with a wheelchair largely depends on the severity of the user's condition. If a senior requires crutches to move, then having an inward swinging door won't be a good idea because it can block their way out of the unit. A walk-in tub supports wheelchair-bound users if the door opens outward to expose an entire side of the seat, from the backrest to the footrest. Models such as these are sometimes called slide-in tubs.
An ongoing offer by Home Depot that expires on March 27th of this year makes it possible for low-income seniors to afford some of the best walk-in tubs on the market. The winter deal boasts up to 40% in savings on bathroom additions that would otherwise cost a fortune. The sales catalog (http://www.homedepot.com/b/Bath/N-5yc1vZbzb3Z7) includes accessible bathtubs with whirlpool, air bath, chromotherapy, and aromatherapy features to improve an elderly's quality of life. A perfect example of this is American Standard's low-threshold shower. For just over a thousand bucks, the shower's design elements include a negligibly low step-in, safety rails, anti-slip flooring, and wheelchair accessibility. It fits in traditional tub space (60″), so no major remodeling is required.
A quality example of slide-in tubs is American Standard's whirlpool and air bathtub. It's currently being sold here at Home Depot for 5 grand.
The ongoing trend with "faulty" products is a combination of aggressive marketing and gullible customers. The right questions to ask a contractor before buying a walk-in tub can be found here.
READ ALSO: American Tubs medicare reimbursement