Hot Tub Chemicals & Maintenance Cheat Sheet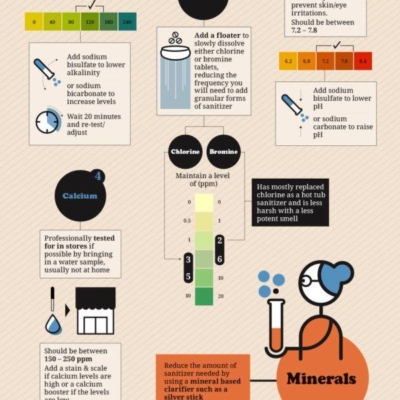 Press Release (ePRNews.com) - LETHBRIDGE, Alberta - Dec 01, 2016 - Beachcomber Hot Tubs in Lethbridge has published a new document with information on how to keep your hot tub chemicals in order. Featured as part of this new document is a printable copy that you can keep handy as well as an online guide.
Owning a hot tub is a wonderful thing, as long as you know what you are doing. It takes a bit of work to keep a hot tub running smoothly. You need to make sure that the chemicals are regulated and used properly, know what covers and filters are needed, know the proper water level, etc. There are loads of articles and videos, but you have to wade through a lot of gobbledygook to get the information you are looking for. Instead, check out this handy little infographic by Beachcomber Lethbridge Hot Tubs. Here you will find all the information you need in a handy cheat sheet that you can laminate and keep near your hot tub so you will always know what you need to do for maintenance. This will help you to understand pH levels, when to add chlorine or bromine, when to add calcium, how to clean the hot tub, and a whole lot more.
Find the guide here: Beachcomber Lethbridge Hot Tubs (https://beachcomberlethbridge.com/hot-tub-chemicals-cheat…)
Source :
Beachcomber Hot Tubs Lethbridge