JanBAsk to Deliver the Salesforce Intelligent Customer Success Platform to Customers in USA Using Amazon Web Services Cloud Infrastructure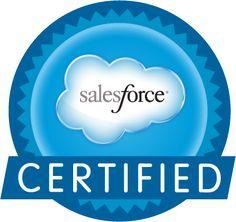 Press Release (ePRNews.com) - washington, DC - Apr 05, 2017 - Now Salesforce users of USA will be able to avail the AWS (Amazon Web Service) cloud infrastructure to access their cloud based customer information, as today Janbask has announced that by using AWS cloud infrastructure, the company will avail the well connected and smart Customer Success platform to its USA based customers.
The world's number CRM implementation company and Salesforce partner Janbask announced today that it will now provide the intelligent customer success platform and will continue its international infrastructure expansion on AWS, to serve its increasing number of customers, based in USA. All of the cloud implementations, including Sales cloud, service cloud, App cloud, Community Cloud, Marketing Cloud and others have made smarter and efficient by leveraging AWS by Janbask, so that it can provide a better and intelligent customer success platform to its users. The company executive told that they are providing the Salesforce implementation service for a many years, but now to improve the performance and to make the platform more efficient the company has adopted AWS cloud infrastructure technology and especially the USA customers of Janbask can experience the speedy and budget friendly Salesforce implementation experience through such platform.
Today Salesforce is one of the top most CRM, used by almost every organization and for its implementation the organizations may need a certified partner, who can assist them in throughout the Salesforce cloud implementation procedure. Janbask is one of such service providers and the executive of the company told that now they are enhancing their capabilities to provide this Salesforce.com  Implementation Services USA  by providing a completely integrated and connected cloud based infrastructure, where the customers won't have to use and invest for any new hardware to implement this quite popular and successful CRM of Salesforce.
Amazon web services, cloud infrastructure, used for Salesforce implementation will help the organizations in executing their existing business operations smoothly. The customized and business operations oriented cloud based CRM implementation, done with the help of Janbask will make them enable to connect with their customers through an integrated platform. Not only this, even through the mobile accesses the sales persons, can access the client's information at anytime from anywhere, and can view the client history as well. They can also plan their future actions by using such a well-woven client's information easily.
A completely secure, reliable and trusted Intelligent Customer Success Platform can now enable every size business in implementing and executing their business operations, without facing any technical issue. Scalability is one another advantage of any AWS based cloud based infrastructure and the organizations can now easily implement Salesforce CRM without being worried about any additional cost for their infrastructure. As the business may grow at anytime and if it will grow, then you may have to spend a lot on the hardware, but the AWS cloud infrastructure provides you the freedom, for using as much resources as you wish.
"We are excited about growing our region for the Salesforce infrastructure implementation all across the USA and are sure about rapid growth in our customer base in this region. With the help of AWS we will become able to deliver the complete secure and well-connected cloud based implementation of Salesforce CRM", said the Manager of the company.
"Intelligent Customer Success Platform, implemented through AWS will now enable any business to access the local customer's information at any time from any place and they can now maintain their incredible moment of leveraging the security and reliability through AWS cloud based platform", said the technical expert of Janbask.
About Janbask:
Janbask is a leading IT and Business consultancy. It has provided a number of customized business solutions to various businesses of every size. The certified professionals of the company can provide the Salesforce cloud implementation, including Salesforce Service cloud, Service cloud, Marketing Cloud and Community Cloud. From last many years the company is providing such services successfully to its customers
Source :
JanBask- Salesforce Implementation Services

Business Info :
JanBask - Business and IT Consulting Services
2011 Crystal Drive, Suite – 400, Arlington, VA - 22202``
Washington
Phone: 9086526151
Website:
http://www.janbask.com/