JK Design Announces Six Staff Promotions
New appointments support advertising agency's talent, growth, and innovative design capabilities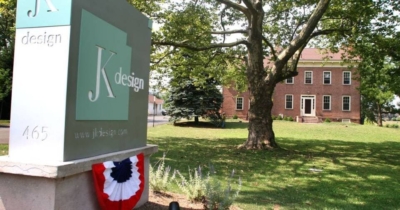 Press Release (ePRNews.com) - HILLSBOROUGH, N.J. - May 30, 2017 - JK Design, a full-service creative and advertising agency with locations in NJ and NYC, has announced six key promotions recognizing the agency's exceptional in-house talent and supporting its continuing growth.
Chris Pierson has been promoted to group creative director (design), where he will continue to oversee all creative output for one of JK's largest accounts. After a nearly 20-year career at JK spanning both design and account management roles, he now works closely with a team of artists and account managers to ensure that they seamlessly deliver engaging, effective creative work.
Michael Kalfus, an agency veteran with more than 20 years of experience, is now VP of account services. In his new leadership role, he manages a team of 11 account management professionals dedicated to providing excellent customer service and identifying strategic marketing opportunities to drive clients' business growth.
Joey Greenstein is now a creative director (design). With a unique style and a passion for design and typography, he leads a team of artists in developing creative strategies and producing work in a wide variety of media for one of JK's largest accounts.
Jim Galligan has been promoted to associate creative director (copy), responsible for fostering collaboration among the account and creative teams, providing strategic thinking, and creating inspired copy for client projects. He also brings his boundless enthusiasm and imagination to in-house strategic planning and branding initiatives.
In his new position as ACD (design), Chris Holewski's goal is to continue elevating the quality of work JK produces. In addition to overseeing art directors on large-scale projects and collaborating with the account team on newbusiness development, Chris is also a co-host of "Dissection," JK's design-focused podcast (dissection.jkdesign.com).
Nick Guido has also been promoted to ACD (design), guiding the design process from conception to completion. Nick joined JK in 2011 and rose through the ranks from production artist to art director before taking on his new role.
"As we continue to grow in 2017, our focus is on outdoing ourselves—continually stretching creatively and strategically to deliver outstanding work for our clients every day," said Jerry Kaulius, founder and CCO of JK Design. "By recognizing the talent and dedication of these individuals and putting them into the right creative leadership roles, we're well positioned to do just that."
JK Design's headquarters is in the historic Staats House in Hillsborough, NJ. The agency's New York City office is located on Madison Avenue, a short distance from Penn Station. Visit JK Design online at http://www.jkdesign.com.
Source :
JK Design