JobFindah Network Announces Addition of John Garza as EEO/AA Advisor
Nationally recognized authority advises management and ensures customer success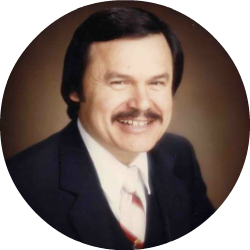 Press Release (ePRNews.com) - CONCORD, Mass. - Jul 05, 2017 - JobFindah Network (www.jobfindah.com) announced today the addition of John A. Garza, President of JAG Specialties, LLC, as an Advisor for the company. In this role, John advises the Jobfindah management team on EEO/Affirmative Action and OFCCP compliance issues for product and business development, and assists Jobfindah clients with audit defense and broader affirmative action consulting needs.
"In a very short amount of time, Jobfindah Network has established itself as a premier provider of diversity recruitment and OFCCP compliance solutions with next generation technology and marketing platforms" Said Rathin Sinha, Founder and CEO of Jobfindah Network. "The addition of John in our advisory council is an important step for the growth of the company that ensures that our clients have access to services and counsel from the very best the industry has to offer".
John is a nationally recognized authority and consultant specializing in affirmative action plans, and coaching organizations for reviews by the Office of Federal Contract Compliance Programs (OFCCP). He has successfully developed, implemented, and managed over 2,500 Affirmative Action Plans, OFCCP desk and on-site audits. John has also investigated over 600 internal employee relation's complaints and responded to approximately 350 external EEOC Notice of Discrimination charges. Earlier in his career, he was the EEO/AA leader at Pinnacle West Capital Corporation, Compaq Computer Corporation, and Digital Equipment Corporation responsible for the enterprise wide development, implementation and management of Diversity, Equal Opportunity and Affirmative Action Programs.
John is and has been active in shaping and influencing the regulatory policies through his leadership in various organizations. He is the current President/chair for the Southern Nevada Industry Liaison Group (SNILG) and Past-President and one of the founders of the Arizona Industry Liaison Group where he served, as President for 20+ years.
"I am honored and excited to partner with Jobfindah and be part of the Advisory Team" said John Garza. "Jobfindah is truly a next generation recruitment platform that connects talented job seekers from diverse backgrounds with employers who are committed to advancing diversity in their workforce. Recruiters from small, medium, and large companies will find the Jobfindah OFCCP compliance solution, as the most complete and cost-effective solution in the industry."
About JobFindah Network:
Jobfindah Network offers best in class all-inclusive solution for internet recruitment, diversity outreach and compliance reporting to organizations so that they can hire great talent, enhance workforce diversity, and ensure EEO/OFCCP compliance holistically. Jobfindah's innovative integrated platform combines the powers of modern job boards, job scraping, state posting, diversity distribution, document management, and reporting, and is used by leading organizations to save time and money while ensuring recruitment results and compliance audit success.
Source :
Jobfindah Network