La Jolla International Fashion Film Festival with 4Chion Lifestyle
4Chion Lifestyle's coverage at La Jolla International Fashion Film and International Fashion Film Awards Festival in La Jolla California will be exclusively featured on social media and our website 4Chionlifestyle.com.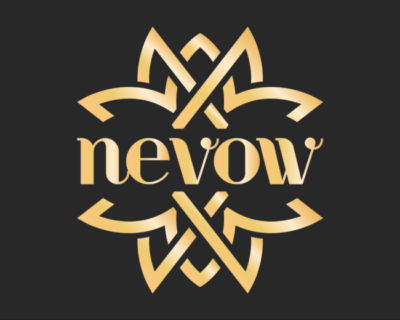 Press Release (ePRNews.com) - LA JOLLA, Calif. - Jul 11, 2017 - La Jolla Fashion Film Festival (LJFFF) La Jolla Fashion Film Festival (LJFFF) the world's largest gathering of fashion filmmakers will present at LJFFF July 21-22, 2017. This is once again the market maker for distribution deals, director representation, and fashion film production houses. Hundreds of fashion filmmakers from around the world will be in attendance, packing UC San Diego's Mandeville Auditorium to be enthralled by the top 1% of fashion films produced worldwide at the upcoming 8th year of LJFFF.
La Jolla is a beautiful location for this world-class. The evenings will include fashion films, connecting with creators, and after parties at The Lott. Saturday morning The Lott will host a marathon presenting Antonio Contreras Aviance's Max Vogue™ series. (https://www.facebook.com/antoniocontr?fref=search)
Saturday evening International Fashion Film Awards (IFFA) will present the top fashion filmmakers with recognition for the top international fashion films. Fashion's thought leaders and influencers have come together from all over the world to empower, support, and recognize the creative professionals who have produced the best in global fashion film production. Nominations include, but not limited to:
• Best Picture
• Best Documentary
• Best Director
• Best Editor
• Best Cinematography
• Best Actor in a Leading Role
• Best Actress in a Leading Role
The Ethical Fashion Initiative (EFI) http://ethicalfashioninitiative.org/ is the official cause partner for the LJFFF. The EFI connects artisans from the developing world to the international value chain of fashion. In doing so, the Ethical Fashion Initiative harnesses fashion as a vehicle for development. One of the UN's most effective programs!
This year we are partnering with Nevow fashion design. Daniel Chimowitz, Nevow's designer, designs Saturday evening the red carpet gown. Artist Daniel Chimowitz creates walking canvases of painted textiles and up cycled clothing. He is a mix medium artist, an American Fashion and Textile Designer. His intent is to bring art from Galleries and Museums to the street, as a form of Walking Art. Daniel is also known for his painted prints and photography. This will be a perfect look for this fashion film festival.
4Chion Lifestyle will bring you the best from LJFFF, and IFFA. We provide full coverage of the VIP moments and red carpet coverage. You can connect with 4Chion Lifestyle on Twitter, Facebook, Instagram, Google+, Pinterest, Tumblr, and Flickr for full coverage of the event. The official hash tag is #4ChionStyle we will also connect to #LJFFF.
4Chion Lifestyle brings you the best for our lifestyle. This is your location for beauty, fashion, red carpet, celebrity, and more. 4Chion Lifestyle provides lifestyle worldwide. Our team is dedicated to bringing the highest quality lifestyle for your best styling, fashion, and beauty needs.
4Chion Lifestyle is a division of 4Chion Marketing. 4Chion Marketing is an experienced marketing firm providing your company with current and updated marketing services. We focus on your business' ability to continue to grow. 4Chion provides traditional and Internet marketing services for red carpet, celebrity, fashion, and more through extensive knowledge and 15 years of experience. Looking to advertise or sponsor with 4Chion Lifestyle feel free to contact us.
Source :
4Chion Lifestyle