St. Lawrence International Film Festival Announces May Official Selections For Sliff Online
Guest Judge Carlos Bernard Selects Three Diverse Shorts For Monthly Online Film Competition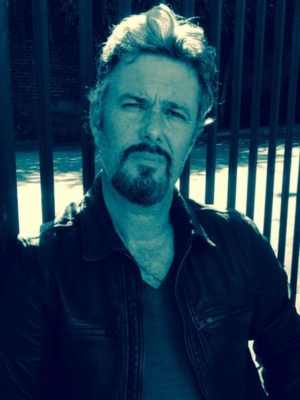 Press Release (ePRNews.com) - CANTON, N.Y. - May 08, 2017 - St. Lawrence International Film Festival has announced its official selections for May, 2017 via the SLIFF Online format.
Establishing itself as a leader among online short film competitions, SLIFF Online tapped TV and Film star and director Carlos Bernard (24, 24: Legacy, Hawaii: Five-0, Criminal Minds) to guest judge its May round of digital screenings.
The three diverse short films screening online at www.stlawrencefilm.com are:
· Documentary "Split by the State," (6:20) Australia – Dir. Gina Shakespeare
· Narrative "Foodie," (4:22) US – Dir. Brendan Malone
· Narrative "Echo Park Blues) (17:10) US – Dir. Michael Bofshever
Previous official selections include "Embers and Dust" written and directed by Patrick Biesemans (SLIFF Online April Winner), "Tears in the Rain," from Christopher Harvey, documentary "Between Us" directed by Brad Rothschild, web series "Popp Over America" directed by Joe Popp and March winner "Ici ou La-bas (Right Here or Over There)" directed by first-time filmmaker Pauline Mabille.
Online screenings begin the first of each month and run until the last day of the month. Rolling submissions for subsequent months open the first day of each month. Filmmakers can submit at www.filmfreeway.com/festival/stlawrencefilm or link to the submission site through the Festival website www.stlawrencefilm.com.
The objective of the new monthly online format is to celebrate and promote emerging and professional filmmakers with the greatest accessibility possible. Official Selections receive promotional laurels, promotion to the Festival's database and on social media. Winning projects each month will be featured on the Festival's Filmmakers to Watch page for the year, receive prizes from partners such as filmmaker networking platforms iPitch.tv and InkTip.com and are promoted to the Festival's curated list of entertainment industry influencers.
ABOUT Carlos Bernard
A prolific actor and filmmaker (Hawaii Five-0, Criminal Minds, Your Father's Daughter), Carlos Bernard has starred in various films and television series, including Madame Secretary, Scoundrels, Castle and Dallas. However, he is probably best known for his portrayal of Tony Almeida in Fox's Golden Globe and Emmy Award winning series 24, and 24: Legacy for which he received two Screen Actors Guild Award nominations, two Alma Award nominations and three Imagen Award nominations.
ABOUT St. Lawrence International Film Festival
The 2017 St. Lawrence International Film Festival (SLIFF Online) seeks to provide filmmakers of short-format works exposure to a global audience and a highly curated list of entertainment industry decision-makers and influencers on a monthly basis. The Festival advisory board is lead by industry notables Sara E. Johnson (Oscar-winning Executive Producer of "Birdman" and "The Hunting Ground"), Mark Valley ("CSI"), Aaron Woolf ("King Corn, Peabody Award-winner), Drea Clark (Programmer Slamdance Film Festival & Los Angeles Film Festival), Gloria Campbell (Managing Director of the American Pavillion at Cannes), Lenore VanderZee, Carol Smith Pynchon, Brian Hauser (Co-Editor of The Journal of Short Film), and Bob Penski (Founder of Penski, Inc) and actor/writer Scott Alan Smith.
Source :
St. Lawrence International Film Festival

Business Info :
St. Lawrence International Film Festival
Los Angeles, California - 89012 United States
Phone: 3236393445
Website:
http://www.stlawrencefilm.com