Performer Sebastian John Philippe Faure Making His Impression on Human Civilization
Actor Sebastian Faure brings his fine arts training and experience to his craft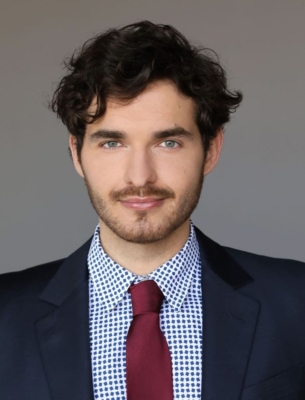 Press Release (ePRNews.com) - LOS ANGELES - Jun 13, 2017 - Sebastian John Philippe Faure is a Los Angeles, CA based actor. Born in the United Arab Emirates, and raised in Dubai, Sebastian has a life long love affair with the arts. As a young student, reciting poetry in front of the class or telling stories to his friends was most appealing to him.
He went on to earn a scientific baccalaureate from the Lycee Georges Pompidou. Next came the Sorbonne University in Paris, where he majored in Art History and Archeology. Through working on Shakespeare, Moliere, Apollinaire and many others, he discovered his love of acting. He graduated from the Sorbonne with a Bachelor Degree in Art History and Archeology with a Minor in Theater.
After working as an art consultant in a Dubai based gallery for three years, he realized that his passion for acting was so strong, that he had to move to Los Angeles to develop his career. In Los Angeles, he earned his Masters in Fine Art and Acting at the New York Film Academy in Burbank.
He was able to work along side great actors such as Isabela Hofmann, George McGrath and Joe Basile.
Sebastian has earned fourteen IMDb acting credits, two writing, one director, and one producer credit.
"Life is about finding your purpose. I remember in my acting class, one of my teachers asked me 'What is your goal in becoming an established actor?' I simply told him 'I want to be remembered and leave my stamp on our human civilization. Even after I die, I can still affect people's lives through my films.' "
Cast as the lead in the multiple award winning Sui Side Inn, Sebastian plays Chef Dimitri. Sui Side Inn tells the story of an innkeeper named Sui who helps people with their struggle. When you want to end your life, you stay at this hotel. However, everything changes when a young girl shows up at Sui's doorstep.
Sui Side Inn earned a 2017 Platinum International Independent award, 2017 LA Shorts award, 2017 Los Angeles Film Award for Best Editing, and a 2017 Best Drama Award from the LA International Film Festival.
"Every time I pick a role, I always start by understanding the psychology behind that person and the way he perceives life, because acting is all about thought. Then studying the way he interacts with strangers, family members and co-workers."
In Retail Blues, he played the manager of a store named Josh. A dark comedy that involves the story of an employee named Justine. During her tedious time working in the store, Justine is offered two incredible opportunities, one for singing and one for the store manager position. Justine's first instinct is to push the singing to the side, but through persuasion and a little magic from the jazz musician who haunts her apartment, Justine can foretell her future if she does not follow her dreams of singing. Josh, Justine's manager who would try any means necessary to have her stay in the store so he can get promoted.
In The Reverie, a psycho-thriller, he played a photographer named Michael Miller. After a long day's work in his studio, Michael is closing up as fast as he can in order to celebrate his anniversary with his wife. When suddenly, an unexpected model shows up and insistently asks Michael if he can have his pictures taken. Michael is passionate about photography and decides to accept the stranger's offer. During the photo-shoot, a conversation starts between both them and Michael soon realizes that Edward is here for a reason. Nothing is, as it seems. The audience embarks on a journey of this protagonist and tries to decipher the puzzle in order to distinguish between what is real and what is only Michael's perception.
In Daughter of the Lake, Sebastian was cast as the lead: Roland. Daughter of the Lake is a horror film in which four college students decide to go on a road trip. Tension start to rise when they find themselves stuck in the middle of nowhere. What was supposed to be a fun college trip turns for the worse when they seek shelter in an abandoned ranch next to a lake.
Daughter Of The Lake earned the March 2017 LA Shorts Awards, Best Original Story by the Los Angeles Film Awards, April 2017 and Best Horror by the Festigious International Film Festival.
Marlon Brando, Al Pacino, Robert De Niro, Paul Newman, Orson Welles, are only a few of the actors who have inspired Sebastian.
"These actors show the foundation of what an actor must strive to become, and the films we admire and respect today would never have reached their peaks without the involvement of these great actors."
Alfred Hitchcock is probably one of his favorite directors as well. "Rather than just filming scenes, the choices Alfred Hitchcock made in camera angles and camera motion made him a great director auteur. He had his own style, which can fall in the basket of film noir. A great director that has prevailed over the years."
Sebastian Faure has worked hard, and made many sacrifices in order to pursue his passion of being an actor. He is continually learning, and improving his craft, and we are sure to hear more about him in the near future.
Sebastian Faure is available for interview by appointment, pending availability.
View Sebastian's press materials:
http://www.thomcomm.com/sebastian-faure.php
Source :
Thompson Communications

Business Info :
Thompson Communications
580 Haddon Avenue
Collingswood, New Jersey - 08108 United States
Phone: 856-942-4434
Website:
http://www.thomcomm.net